Your career in wind energy
at RTS Wind AG.
From beginners to specialists, in the office and in the wind farms
Wind Energy Jobs and Career Opportunities at RTS Wind
The energy transition is progressing steadily; by 2020, renewable energies will already account for 46% of Germany's electricity. The associated occupational field is growing at the same rate. This is also the case at RTS: we are always looking for skilled workers in the field of wind energy.
There are many jobs in different areas, each with different requirements and demands. With over 25 years of experience in the field, we offer you a wide range of opportunities for your career.
Professions in the field of wind energy
Basically, wind turbine jobs are divided into two categories: Onshore and Offshore. The terms come from the English language and mean working on land and on water. Your workplace is at dizzying heights, sometimes far out at sea. There are also business aspects, which is why work in sales and organisation is also an important part of wind power. The assembly of wind turbines in production halls is also an area. Likewise, maintenance and repair, planning and managing the parks and developing new areas are also part of the professions within wind energy. All in all, it is a diverse occupational field that also offers other advantages.
Do you not just want to make a living at work, but also do something meaningful?
Then job advertisements in the field of wind power offer the best conditions for making a start in this direction. In this way, you directly support the switch from fossil fuels to renewable energies and actively protect the environment. In addition, you are significantly involved in the implementation of the energy transition. We offer many of these professions – but not all of them – here is a brief overview.
Please note
Our English job market is still under construction! Please, visit our German job market to view all our vacancies!
Wind power job requirements
Wind energy and the corresponding jobs require a certain knowledge of renewable energies. Not only basic knowledge, but also about the development of the technology and the industry. You can therefore rarely avoid a solid education or even a degree as a basis. However, this does not necessarily have to be in a corresponding field.
Lateral entry is also possible, especially as a skilled worker from other branches of industry.
Above all, craftsmanship and qualifications for working at heights are in demand for jobs in wind energy.
Depending on which wind energy job you are aiming for, each one brings its own challenges.
Business people face the challenge of balancing the required quality with costs and budget and getting everything in line.
Engineers and technicians have to meet the ever-changing demands of new wind farms and offshore facilities. This ranges from planning and development to implementation, maintenance, repair and optimisation of the wind farms.
Environmental officers and experts are responsible for weighing up risks – a task in which no mistakes can be made.
In remote monitoring, the wind farms are checked and, if necessary, measures are initiated. All those involved work closely together and have to coordinate constantly to ensure that nothing goes wrong.
Windkraft – Stellenangebote und Teams bei RTS
With RTS Wind AG you have an experienced partner at your side who creates the best conditions for you as an employee. We are highly specialised in the worldwide implementation of work in wind energy. Whether onshore or offshore, high in the air or in the office – our service and project team is always happy to have reinforcements. Experience in the field of wind energy is not a mandatory requirement for our jobs. You can always find the latest vacancies on our job market and apply quickly and easily using our online form.
Become part of one of the service or project teams:
in the rotor blade service
in turbine optimisation
in maintenance and repair
in the commercial area
in offshore operations
internally in our office
We are constantly looking for new staff, both with wind energy experience and without!
On our job market you will always find the latest vacancies and you can easily apply via our online form.
Social Media
Our social media team is also very active on our social media channels on Facebook, Instagram and LinkedIn. Here you can constantly find out the latest from our company. On YouTube, you can find films about everyday working life in the wind farms at RTS. So you can get a good impression of our company in advance.
Questions about RTS Wind, wind energy and the work in our team are answered in our FAQ (Frequently Asked Questions) section!
You would like to be informed regularly?
Then sign up for our career e-newsletter "Jobpilot", which is sent out 1x per month!
Call our Hotline for Applicants
0049 421 69 68 00 33
Monday to Friday 8 – 16 h (Germany)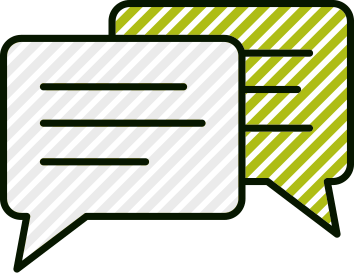 Activities in wind energy jobs
As an employee at RTS, you can work in various areas and jobs related to wind power. In our rotor blade teams, for example, you look after the rotor work of the turbines in wind farms. This includes maintenance, inspection, repair and more. The work takes place at lofty heights with a rope or from a lifting platform and has a lot to do with surface coating and protection.
If you like to work in changing projects around the wind farms, the area of turbine optimisation is something for you. These are various project-based services related to wind turbines. They are carried out all over Germany and are influenced by the environment. Accordingly, different tasks are involved:
Service and support work around the wind farm construction sites
Update work – including improving, rebuilding, retrofitting and more
After the construction of the turbines has been completed, further activities are necessary in the wind energy industry. Similar to a car, the wind turbine requires regular inspections. As a service technician, your tasks include maintaining, servicing, improving and, if necessary, repairing the wind turbines. This requires good coordination between the teams and us, as well as with our customers.
But not everything takes place in the fresh air. Like any company, we need a well-functioning administration with a professional HR/recruiting department that selects and assigns workers and coordinates everything. In this wind energy job, you are responsible for ensuring that everything runs smoothly, that enough skilled personnel are hired and that customer needs are met.
What does an …
Servicetechnician (m/f/d)
As a service technician, you are on the road at wind farms on land and at sea. You work independently on wind turbines and document the work steps. In small teams, you carry out regular maintenance and servicing work, similar to a car inspection. In the event of a malfunction, you repair the wind turbines and may have to find the fault first. The work requires aptitude for heights, physical fitness and willingness to travel (readiness for assembly).
---
Electrician (m/f/d)
You carry out electrical service and maintenance work on the wind turbines, e.g. on the transformer switchgear, the generator systems, the blade angle, the rectifier. You are responsible for troubleshooting and carefully documenting your work. You work with direct and alternating currents, as well as low and medium voltages. You travel throughout Europe and can work both on land and at sea. It is recommended that you complete the advanced qualification "Service technician for wind turbines", but it is not a prerequisite. The work requires aptitude for heights, physical fitness and willingness to travel (readiness for assembly).
Warehouse Clerk (m/f/d)
As a warehouse clerk in the wind energy sector, you equip the fitters and service technician teams for their assignments in the wind farms. This includes materials, components, safety equipment, tools, devices and much more. Your tasks include booking material movements in the inventory management system, packing goods professionally and loading and unloading transport units.
---
Mechanic (m/f/d)
Wind energy mechanics are mainly responsible for the mechanical work around wind turbines. The additional qualification "Service technician for wind turbines" is an advantage, but not a must. In general, you should not be afraid to work at heights and enjoy being "on the road" professionally.
Mechanical service and maintenance work on wind turbines (filter replacement, grease maintenance, screw connection checks, visual and pressure tests, etc.)
Troubleshooting and fault rectification
Documentation of the work carried out
… do in wind energy?
All signs in the wind industry are pointing to "Go"
Join us!
Wind power – jobs with a future
Renewable energies are our future. And that means that the associated professions are also increasingly in demand. The energy turnaround has been heralded, and the number of people employed in the sector is rising steadily. The expansion of wind energy, and with it the number of job openings, is to be driven forward. This requires qualified personnel for planning, implementation and supervision. Electricity is always needed, so wind energy jobs are jobs with a secure future.
For those interested in career opportunities, let me tell you: the career prospects are good. Especially in the field of wind energy and related jobs, self-initiative and the ability to cooperate stand out as required skills. No one is alone here, but sometimes solutions have to be found quickly on one's own initiative. In addition, there is a high degree of adaptability, as the industry frequently undergoes changes. Especially in the field of expert opinions, further training is therefore also essential.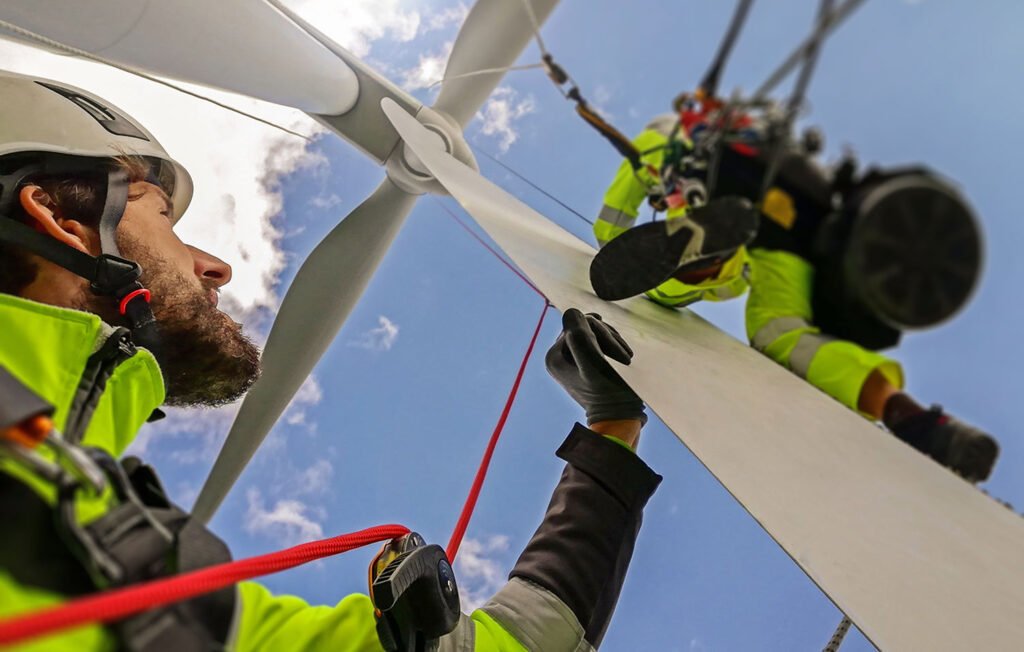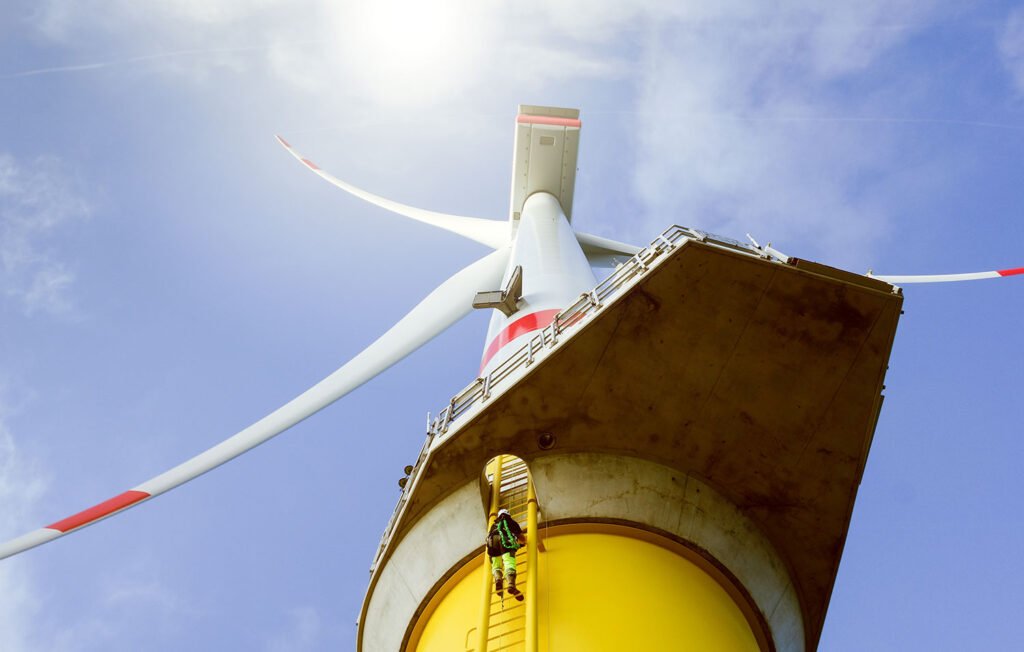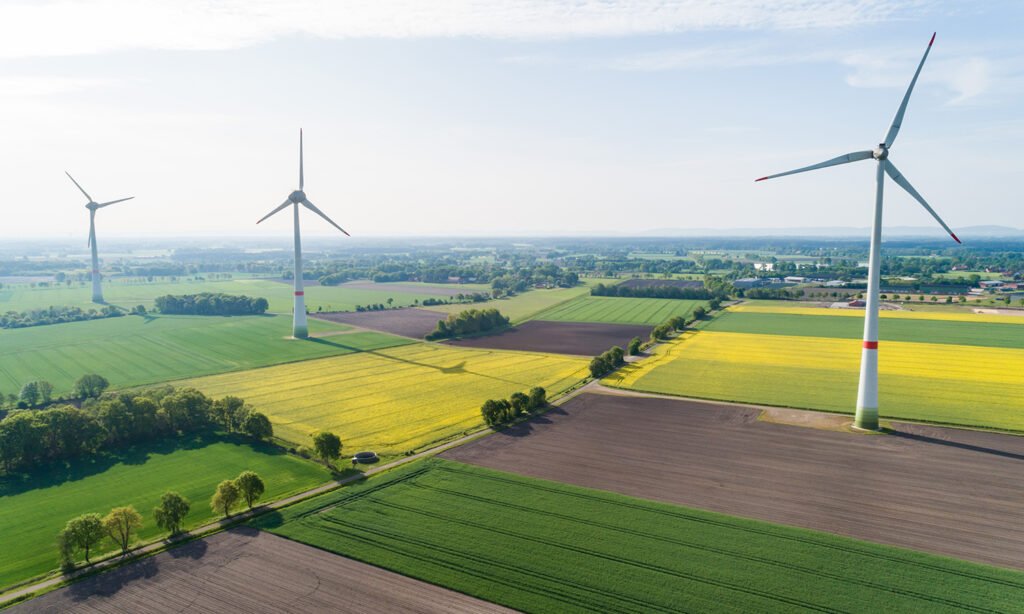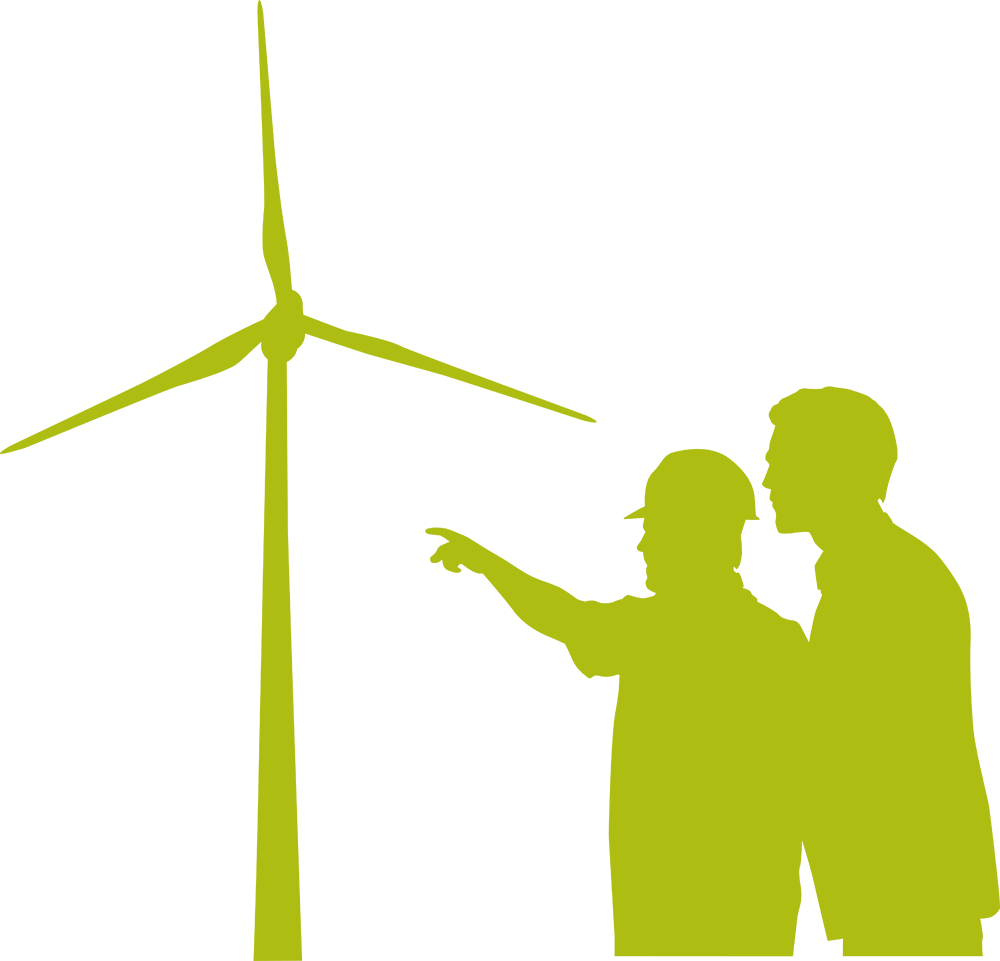 We would be happy to answer any queries you may have.