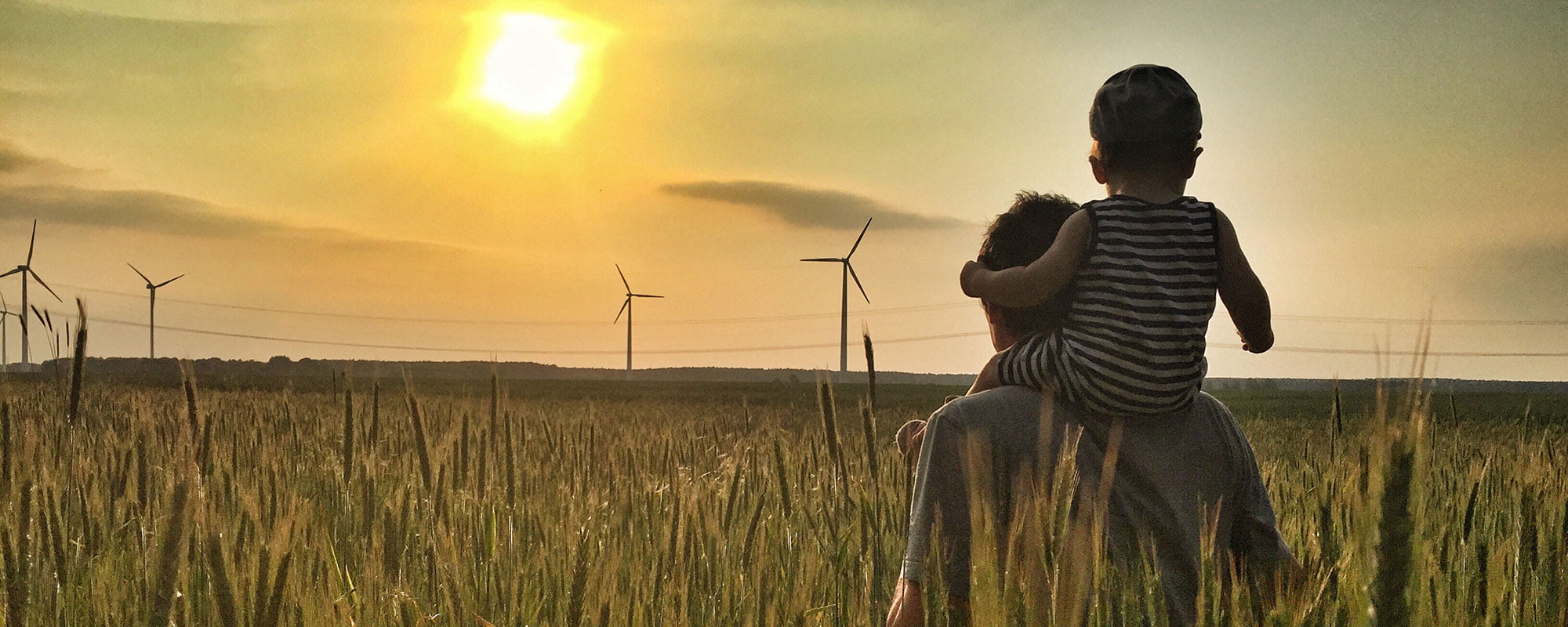 About us
More than 25 years of company history
Many years of experience, high quality standards, a good network and firm values characterize the RTS team
In this section "About us" we would like to introduce our company. How did we become what we are today.
"I want to install wind turbines!" Ivo Lippe (1997)
It all started in the 1990s, when climate protection and renewable energies became the focus of public attention.
Board member Ivo Lippe remembers:

"At that time, I also had the idea of combining my knowledge of human resources with the growing need for skilled personnel in wind energy.
I wanted to create sustainable and long-term perspectives and, together with my employees, do something for the health of the earth and the quality of life of the next generations. That was – and still is – my vision: I want to build windmills!
I started to build up a specialist department for wind energy in my temporary employment agency at the time. Together with educational institutions, we developed concepts to train service technicians for wind turbines. This was very successful, because the industry desperately needed staff. Soon more than 100 electricians and mechanics were working for us as service technicians in the wind farms.
In 2010 I founded the company RTS Wind GmbH in Bremen's Überseestadt, which was renamed RTS Wind AG in 2013. This is how our company history began."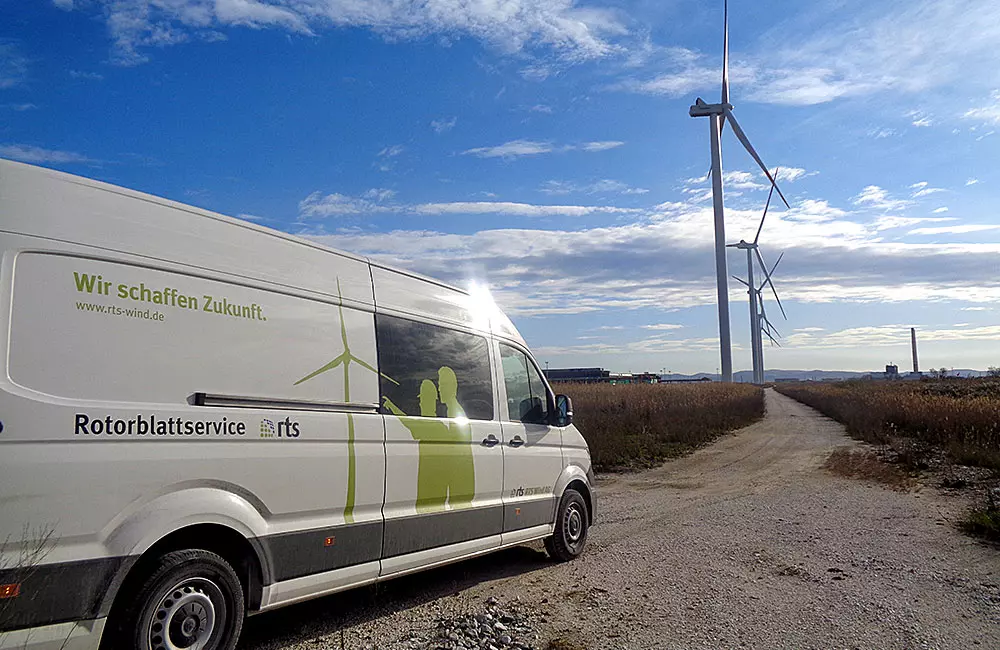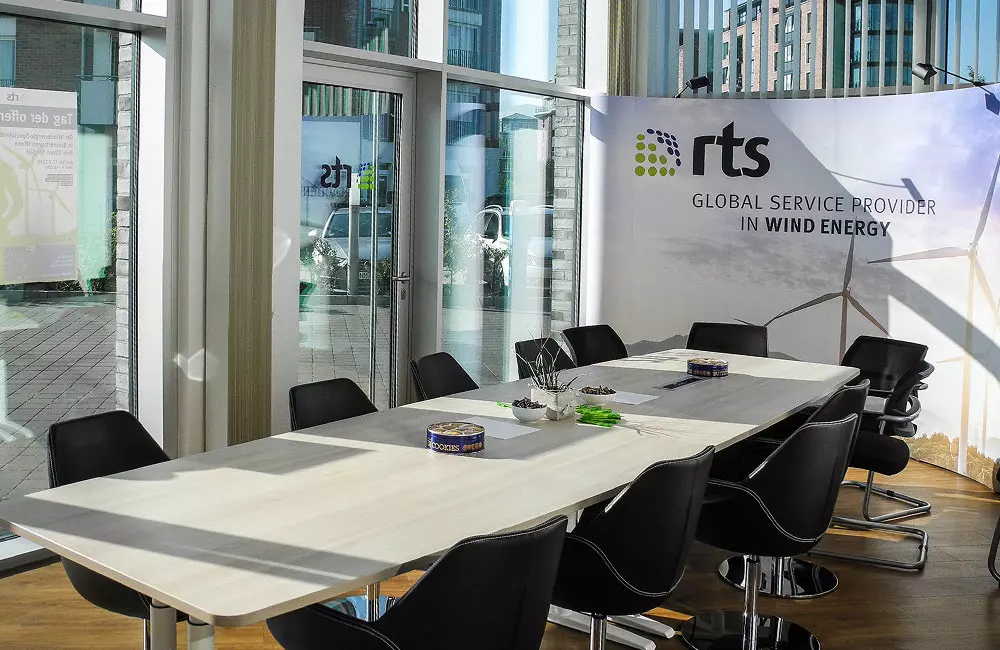 Our history (1997 – 2023)
1997
Founder Ivo Lippe starts to build up a wind energy unit with his former temporary employment agency. Training concepts are developed together with educational institutions.
2010
RTS Wind GmbH is founded from this department. The first own office is established in the Landmarktower in Bremen. RTS stands for Renewable Technical Services.
Entry into offshore wind energy.
2013
The GmbH is converted to RTS Wind AG. RTS Wind AG is no longer a pure temporary employment agency, but also works on a contract-for-work basis and sets up specialist departments.
2014
The specialist departments "Onshore Projects", "Rotor Blade Service", "Service & Maintenance" and "Personnel Solutions" are established. The former Runtime office in Austria is added and becomes RTS Wind GmbH.
2016
KMB Recruitment Ltd becomes our first office in the United Kingdom as RTS Wind Ltd.
2018
First place in the ENERCON ISP Award in the Service & Maintenance category (ISP = Independent Service Provider).
2019
RTS Wind AG and all associated offices receive ISO certifications 9001 and 14001.
Foundation of the office in Taiwan.
2022
OnRope Lda in Portugal becomes part of the RTS Wind Group.
Marvin Benker becomes a member of the Management Board of RTS Wind AG.
2023
This year, too, we have set our sights high: With this new website we would like to give you the opportunity to get to know us better!
In September we will be taking part in the Husum Wind Fair and would be delighted to meet you in person there at the latest!
Imagefilm 2017
We made this film when we started to establish ourselves in the market as an independent service provider (ISP). It shows our daily work for a clean future and the implementation of the energy transition. But we have also shown why we do our best every day, namely to give the next generation a perspective.
RTS is now an integral part of the wind energy industry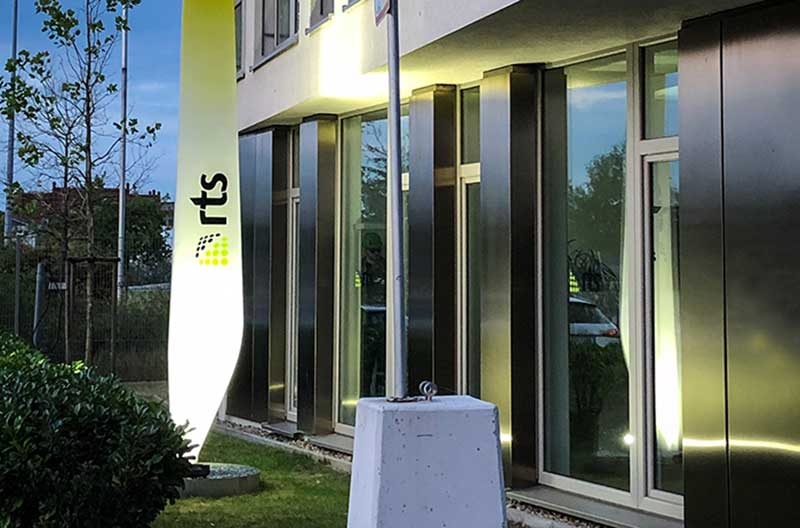 25 years of experience with knowledge of almost all common wind turbine types
Around 400 service technicians, planners and administrators working for the energy turnaround
Certified safety and quality standards according to ISO9001 and ISO14001
Offices in Germany, Austria, Portugal and Taiwan
Long-standing service partner for the global players in wind energy
Teams in onshore and offshore wind farms
Attractive employer for entry into wind energy
Download-Area
Follow these links to learn more about us
We would be happy to answer any queries you may have.