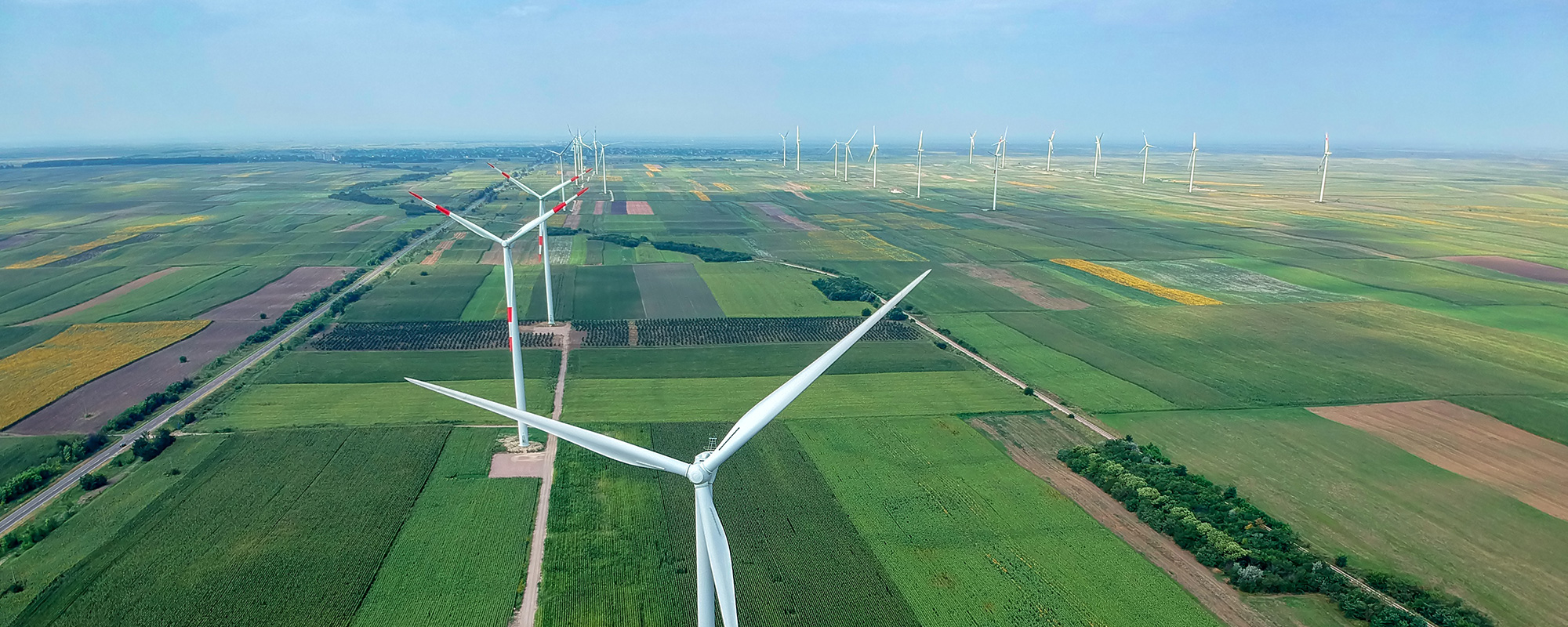 Job offers in onshore wind energy – Onshore-Jobs
The renewable energy market continues to thrive, with wind power playing a crucial role. It's no wonder that the job market in this lucrative industry is also experiencing growth.
Various sectors are constantly seeking skilled professionals, including us. On this page, you'll find an overview of all the job vacancies in onshore wind energy that we have to offer.
Do you have questions about our open onshore-jobs?
We are happy to help.
Application Center
Monday – Friday: 8 am – 4 pm (German time)
Tel. +49 421 – 696 80 033
Send your CV!
Onshore – Job Vacancies on Land
In wind energy, there are two sectors: onshore and offshore. Job vacancies usually pertain to one of these sectors. While offshore jobs typically take place in coastal areas, onshore jobs are carried out anywhere on land. Due to the different site conditions, different requirements are placed on the installations. Inland areas have less wind compared to the sea, and the uneven terrain further slows it down. Therefore, turbines in these areas often need to be built taller than those in flat coastal regions. Wind farms, overall, are a vital pillar of the energy transition.
Requirements for Onshore Wind Farm Jobs
Some core competencies are essential for a job in the wind energy sector. These include teamwork since the work is done in teams, where each individual must rely on others. For those working in technical roles, a head for heights and the ability to work at elevated heights of approximately 100 meters or higher is crucial. It is also beneficial for applicants to have prior experience in the wind energy field, but it is not mandatory. A fundamental interest in the subject matter and a willingness to learn are equally valuable.
Wind Power – Onshore Jobs and their Areas of Responsibility
As wind energy is a diverse field, there are numerous onshore job vacancies with different requirements and tasks. However, to successfully operate a wind farm, no profession can be omitted. The most common job vacancies in wind energy are for service technicians and commercial professionals.
Job Vacancies for Onshore Service Technicians
Technical installations require technicians to keep them running smoothly. Moreover, the tasks of these jobs encompass everything from construction to maintenance. Onshore wind energy requires a high level of expertise from professionals, making it essential to have specialized personnel. Onshore wind energy offers many job vacancies with varying requirements for applicants.
This is a technical profession that includes construction, commissioning, maintenance, service, remote monitoring, and quality assurance. It relies on various activities in the technical or craft fields. Service technicians ensure the smooth operation of wind turbines, resolving any issues promptly to avoid lengthy interruptions.
Being a service technician is an additional qualification that can be obtained by professionals from different craft and technical backgrounds. However, career transitions are also possible. Typical pathways include:
Storekeepers
Electricians
Mechanics
Mechatronics technicians
Rope access technicians
Commercial Professionals – Onshore Wind Energy Jobs
In addition to technical professionals, strategic and theoretical expertise is crucial and covers both technical and commercial areas. These professionals take on leadership and administrative tasks. Generally, professional experience and industry-specific knowledge are required.
Typical tasks include new development and planning, HSE management, commercial operations management, and more. With the diverse range of job vacancies in the wind energy sector, there are various roles available. For example, wind power encompasses technical turbine development, planning of installations, and identifying suitable construction sites.
The requirements for these positions are highly specific, necessitating targeted recruitment. Typically, employees hold qualifications in one of the following professions, but career transitions are also possible:
Supervisors
Construction managers
Team leaders
HSE managers
Quality inspectors
Site administrators
Project managers
Site acquisition specialists
---
Earnings Potential in Onshore Job Vacancies
Determining the exact salary is difficult as it varies depending on tasks and responsibilities. Jobs in onshore wind energy are diverse in terms of tasks and responsibilities, leading to varying compensation. For instance, engineers and project managers usually earn more than service technicians. However, this can be reversed depending on work experience. If you would like a rough estimation, please feel free to contact us, and we will provide personal guidance.
Career Opportunities in Onshore Wind Energy Job Vacancies
As wind energy jobs revolve around renewable energy, the prospects are promising. The energy transition is in full swing, and there is plenty of work to be done. Wind turbines need to be built, leading to a multitude of onshore and offshore job vacancies. Skilled professionals are needed everywhere, and the trend is towards more jobs in wind energy. If you are ready to tackle the challenges and meet the requirements, now is an excellent time to start a career in this field. In the future, job vacancies in onshore wind energy will continue to be abundant.
The key requirements for success in onshore wind energy jobs are teamwork and initiative. These activities primarily involve cooperation with others. However, occasionally, it may be necessary to make independent decisions to quickly solve acute problems. Additionally, you should be comfortable working in multi-day deployments. Wind farms are located in various countries, requiring frequent travel. Being adaptable to industry developments lays the foundation for a successful career.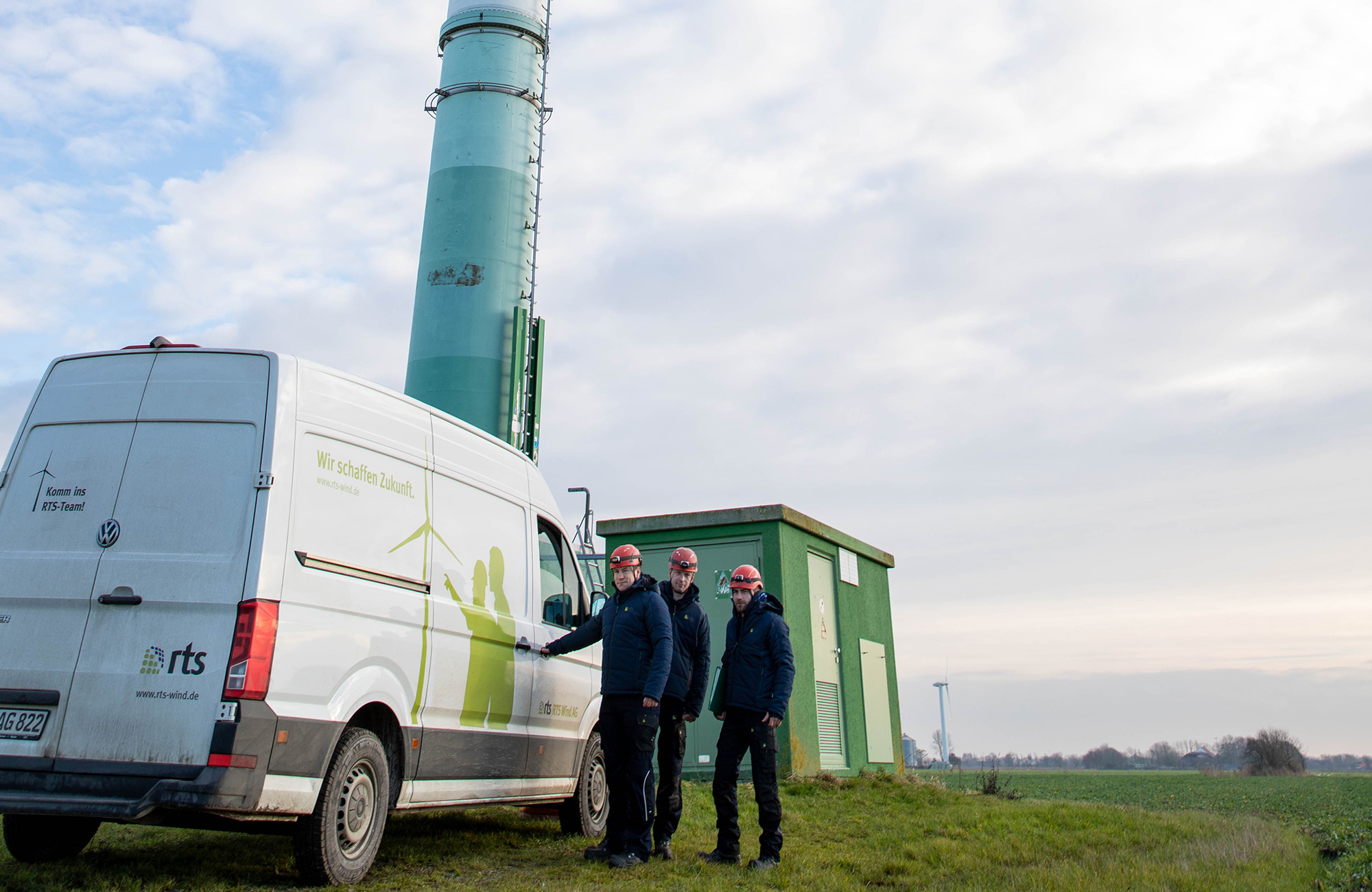 RTS as an Employer for Onshore Job Vacancies
At RTS Wind AG, we are an experienced partner in the field of wind energy. We provide optimal conditions for employees in our everyday work on the worldwide implementation of wind farms. Our teams welcome reinforcements in all areas, whether as experienced craftsmen, eager entry-level professionals, or enthusiastic career changers.
You can use our online form to submit your application and become part of our service and project teams responsible for onshore wind energy jobs. If you would like to get a first impression of us, feel free to explore our social media channels and online presence on Facebook, Instagram, LinkedIn, and YouTube.
We would be happy to answer any queries you may have.