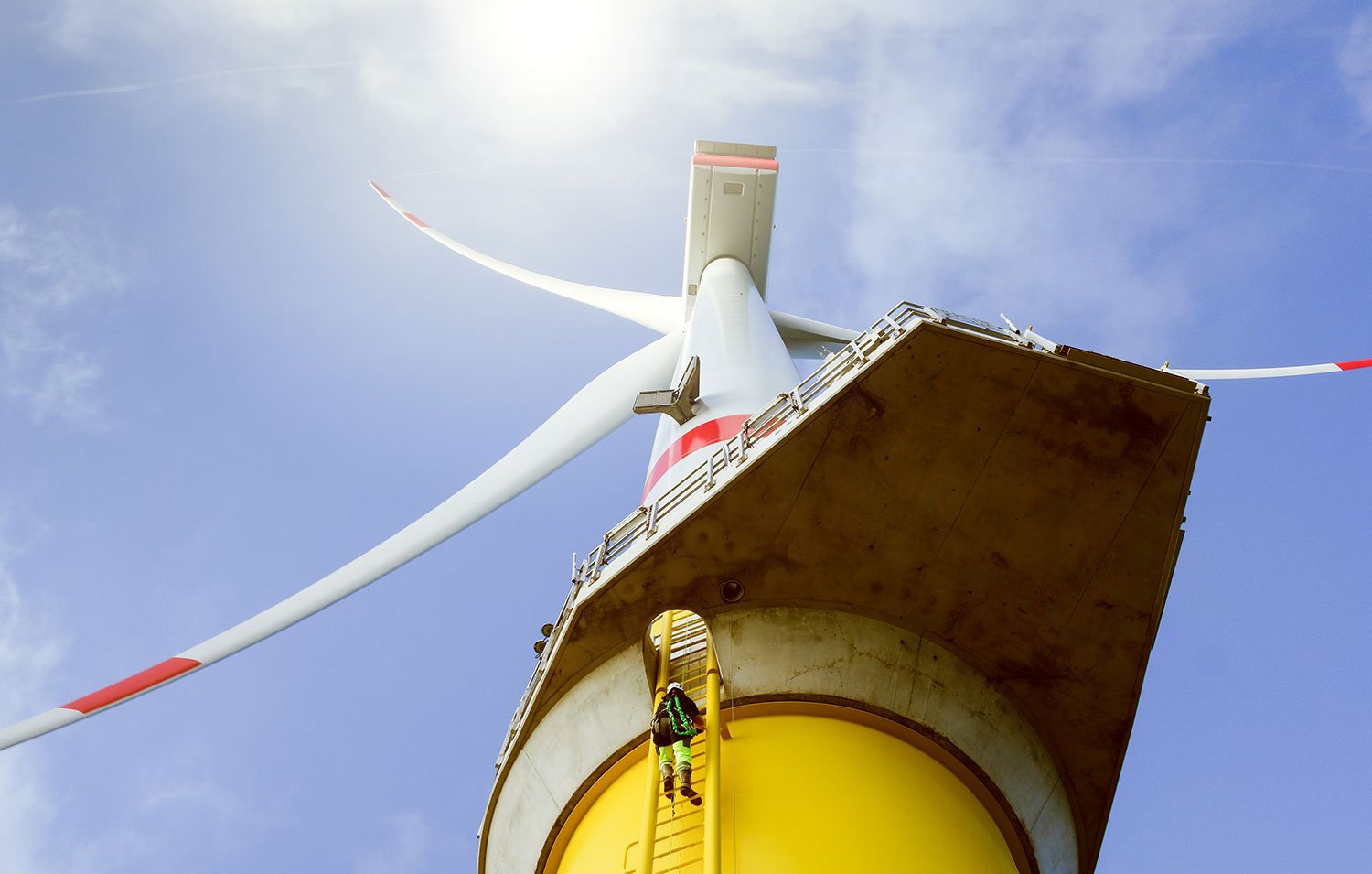 Servicetechnician-Jobs in wind energy
Jobs for a better future
The energy transition is in full swing, and wind power is one of its key pillars. On this page, you will find various job opportunities for service technicians: servicetechnician-jobs that come with a high level of responsibility.
To ensure the smooth operation of the systems, specifically trained professionals are required. They must be able to understand the specific requirements of the systems and be capable of handling the working conditions.
Do you have questions about our open jobs?
We are happy to help.
Application Center
Monday – Friday: 8 am – 4 pm (German time)
Tel. +49 421 – 696 80 033
Send your CV!
No suitable job offer found? No problem, just apply to us anyway!
Wind Turbine Service Technicians
In essence, this position serves as the interface between the customer and the company. The employees work on-site in wind parks and take care of the technical equipment and systems. They are responsible for the technical details and often come into action when the systems are already in operation. Their responsibilities include repairs, maintenance, as well as identifying faults and issues. As a service technician in wind turbines, you carry a great responsibility and take care of the wind park's installations.
The typical path to this profession usually involves a technical or manual apprenticeship in another field. A good foundation, for example, is a job as an electrician or mechanic. Building upon that, some educational institutions offer additional qualifications as service technicians, specifically tailored for work in wind energy systems.
Requirements for Service Technicians in wind energy jobs
Skilled service technicians in wind turbines excel in their job with extensive technical knowledge and the ability to empathize with the client's needs. They understand their problems and requirements but also possess a certain level of entrepreneurial thinking to represent their employer's interests. This requires a confident demeanour that should still be characterized by friendliness.
However, there is more to it. Since the work is performed at great heights, basic fitness and acclimation to heights are essential. Furthermore, applicants need to have a high level of cooperation as service technicians in wind turbines work in teams of 2 to 3 people. Mutual reliability is crucial for efficient work. Lastly, it should be noted that the workplace is not fixed. Typically, multiple installations are serviced, and the team must travel to reach them. Therefore, willingness to travel for work and structured adherence to service plans are necessary. The work usually follows a rotation schedule, which means staying near the wind parks for several days before returning home.
Wind Energy Service Technicians – Areas of Responsibility
Like all professions in the wind power sector, being a service technician is a versatile job. The tasks and daily routine vary depending on the specific assignments and work contexts. One crucial factor is whether the job involves troubleshooting or not, as this significantly affects the assignments and availability. The level of customer interaction can also be crucial. Work is carried out both onshore and offshore.
Service technicians in the wind energy industry – The job and its fundamentals
The fundamental tasks of wind energy service technicians primarily include maintenance, repairs, and, if necessary, commissioning of the systems. They may also be involved in installation and control aspects. The work encompasses electrical, mechanical, and hydraulic components. Some tasks may even involve wind turbine development, personnel training, or technical sales. Customer acquisition, technical support, or customer service might also be part of the job. Generally, work is conducted in the field, in teams of 2 to 3 people, consisting of electricians and mechanics.
Service Technicians in Wind Turbines – Jobs in Troubleshooting
If troubleshooting is part of the job, many days can bring surprises. Since faults occur unexpectedly, there is never a certainty about what challenges an employee will face on any given day. The time required to resolve issues is also difficult to estimate. However, troubleshooting typically only constitutes a part of the daily routine and is addressed spontaneously. The primary focus is on tasks outlined in the service plans. The unpredictability may require availability on weekends and holidays.
---
Salary as a Service Technician
The salary of service technicians varies significantly and depends on several factors, including qualifications, experience, locations, and the employing company. It plays a crucial role whether you work as an offshore or onshore service technician in wind turbines. Working on weekends or at night may also come with additional allowances. If you would like to get a rough estimate, feel free to contact us, and we will provide you with personal advice.
Career Opportunities for Onshore and Offshore Service Technicians in servicetechnician-jobs
The renewable energy sector has been booming for years, with wind power being its most important pillar. New parks are continuously being built and require maintenance and servicing. Therefore, the chances of finding a good job and building a successful career as a service technician in wind energy systems are promising. With the right personal qualifications and a willingness to take on challenges, there are no obstacles in your way. After gaining a few years of professional experience, you can further develop in various directions, such as pursuing a master's degree, becoming a team leader, or a project coordinator.
The most important qualities for a successful career are teamwork and initiative. While most of the work is carried out in teams, requiring a high level of cooperation, it is necessary to find independent solutions for acute problems. This often calls for autonomous decision-making. Additionally, the adaptability to keep pace with the industry's rapid development is also an advantage.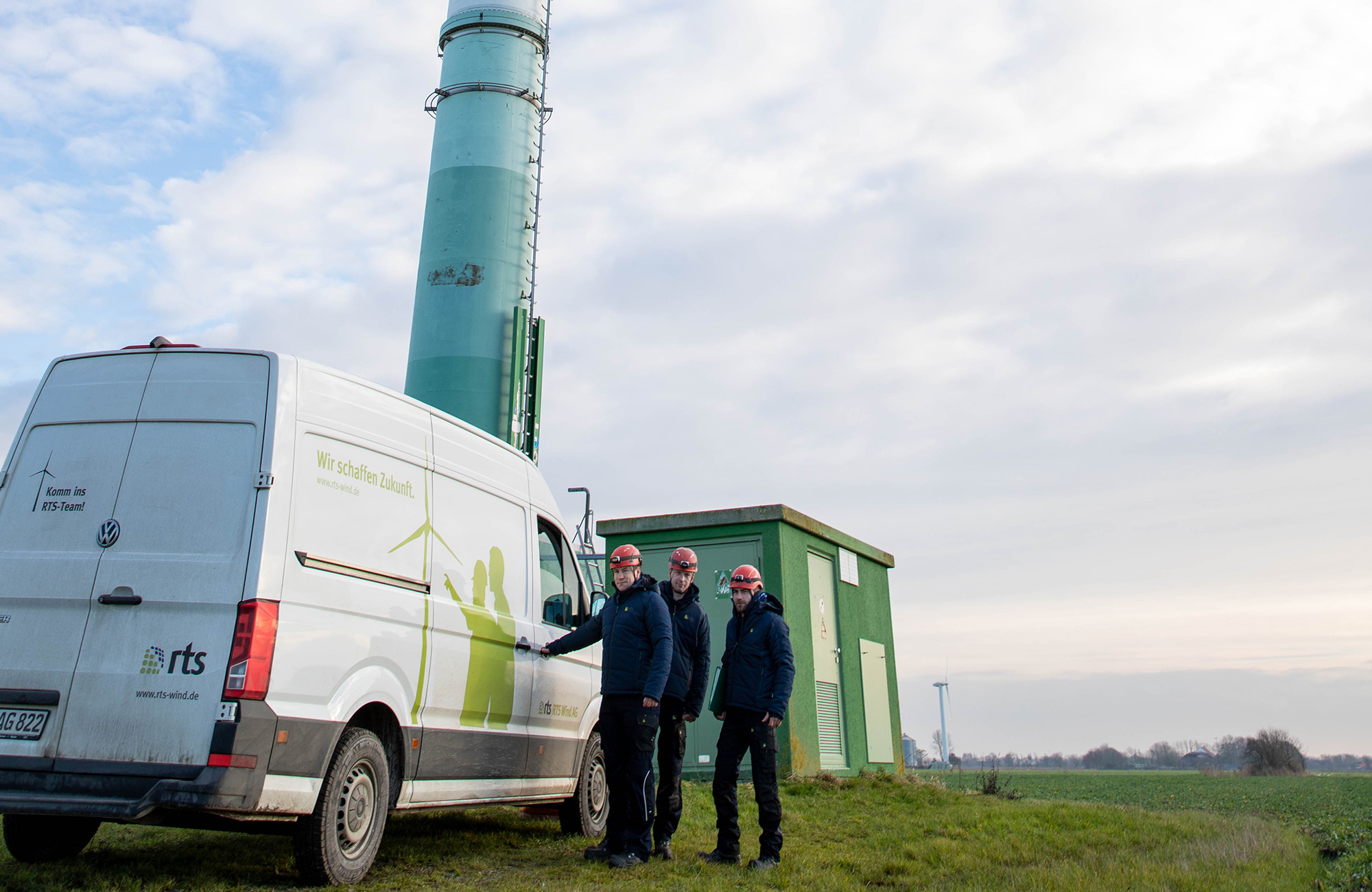 RTS as an Employer for Wind Energy Service Technicians
RTS Wind AG is an experienced partner in the field of wind power. We have years of experience and implement wind parks worldwide in our daily work. Our teams always welcome new members, whether you are an experienced craftsman, a curious career starter, or an ambitious career changer. Everyone has a chance with us, especially since the qualification as a service technician for wind energy systems is an additional qualification.
We would be happy to answer any queries you may have.