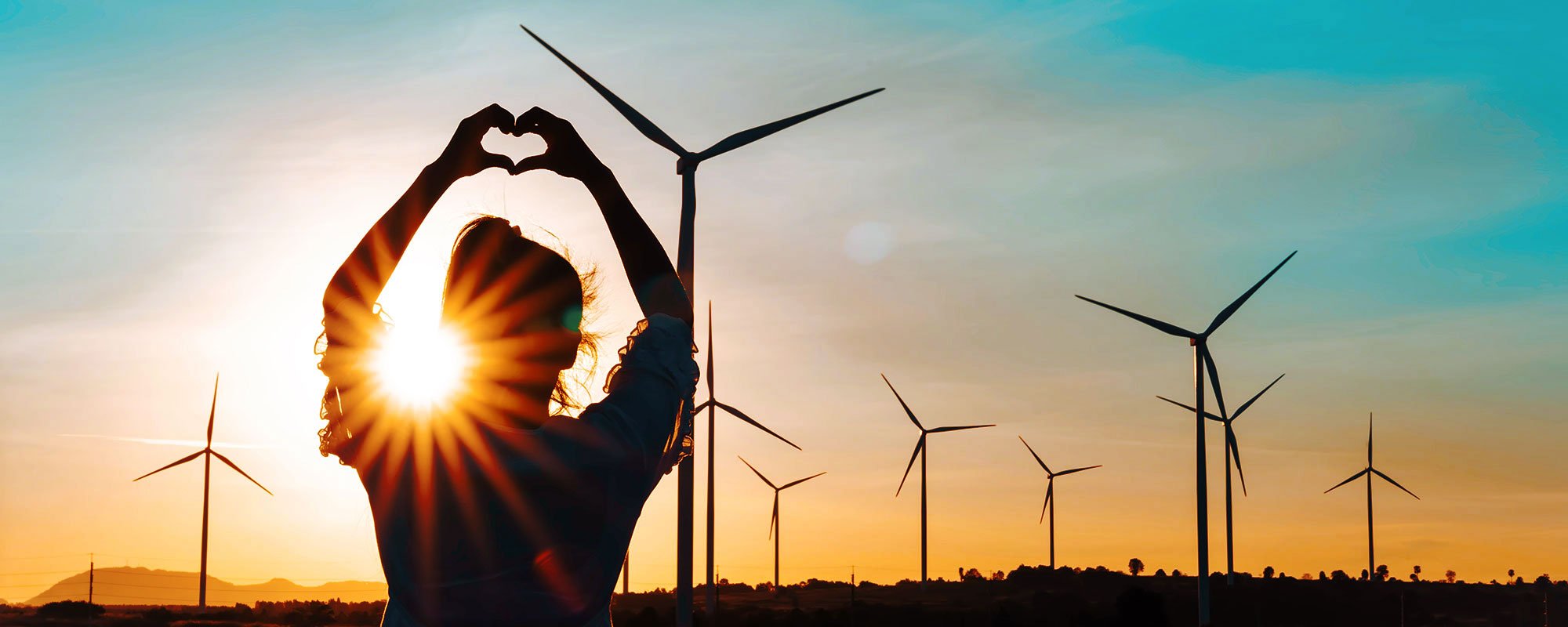 Why us
RTS Wind AG as your employer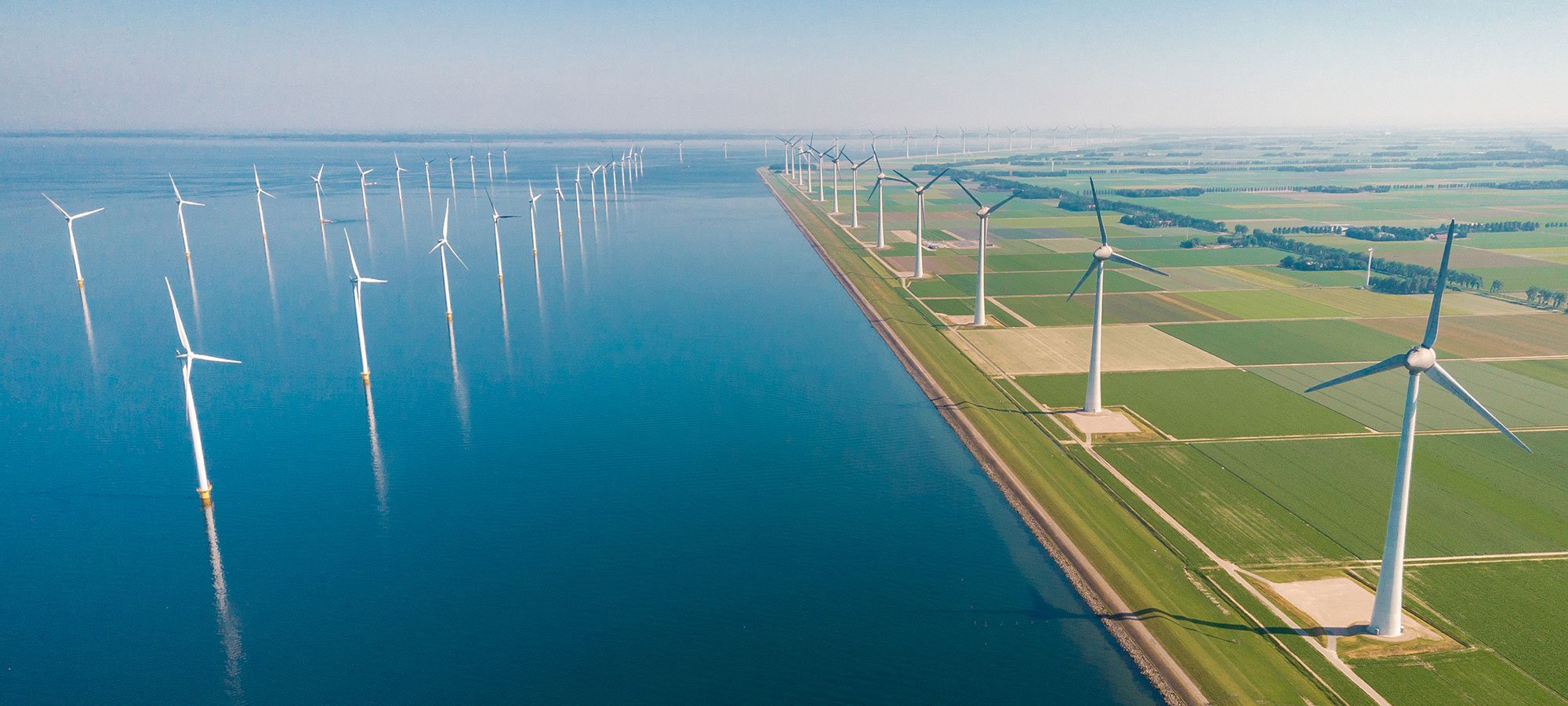 Why us: Many reasons speak for RTS Wind as an employer

We have summarised 10 good reasons for you here:
1. Certified quality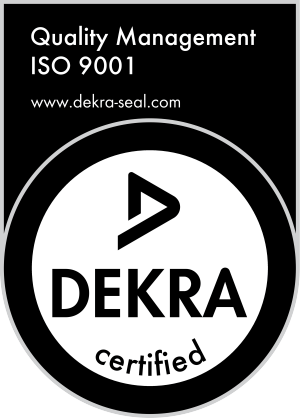 Quality management according to ISO 9001
Without strict safety rules, work in wind energy cannot succeed. RTS Wind AG ensures quality through the following standards: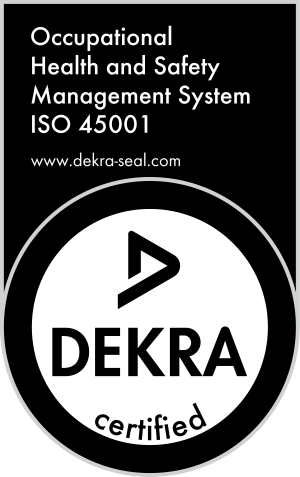 Occupational health and safety according to ISO 45001
In January 2023, we were able to successfully extend our certifications. We were thoroughly examined by DEKRA in all areas during a 1-week audit.
Read more here:
2. Experience in the industry since 1997
We were there from the very beginning. At the end of the 90s, we were one of the first to recognise that the industry had a future and developed a training concept for service technicians together with educational institutions. These cooperations still exist today.
Company history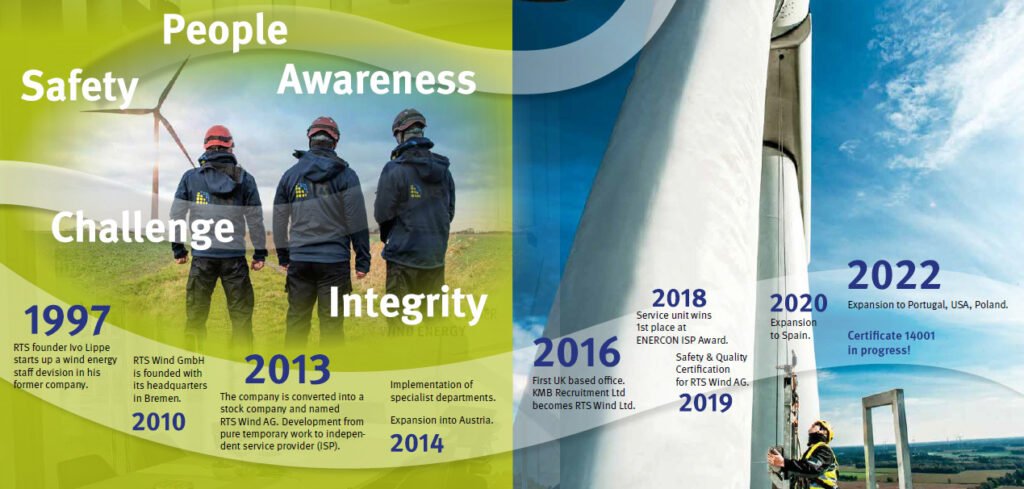 Read more about our history here!
3. Many successful projects
We have developed from a nationwide wind energy service provider in temporary employment to a globally expanding service company with our own teams.
In 2019, the first branch office in Asia was added
The cooperations with our clients are geared towards the long term
We focus on quality and commitment
Read more about our service:
4. Internationally networked
Since 2010, we have continuously expanded our network.
Today we have offices worldwide in:
Germany
Austria
Portugal
Taiwan
See all our locations here:
5. Entry and promotion opportunities
We have a lot to offer in terms of careers: From entry-level to management.
We are particularly interested in mechanics and electricians who have wind in their blood. Whether you have experience in the industry or not, we have interesting prospects and will support you on your way to becoming a specialist for wind turbines. If you are already a specialist, we have vacancies for you in the areas of supervision, team management and controlling.
Visit our job market to see all open positions at RTS Wind AG.
Follow these links for more details:
6. Longterm work contracts
At RTS, you will usually receive a permanent and unlimited employment contract.
7. We train and further educate
In cooperation with renowned educational institutions, we conduct training and qualification courses.
At our headquarters in Bremen, two to three trainees start their commercial career at RTS every year. This year (2023), the warehouse area will be added, as we are training a warehouse specialist in our central warehouse in Überseestadt.
It is possible to complete a dual study programme at RTS (business administration with a focus on human resources management).
8. Wide range of applications
There is a lot to do around wind energy. That's why the jobs we offer are so wide-ranging.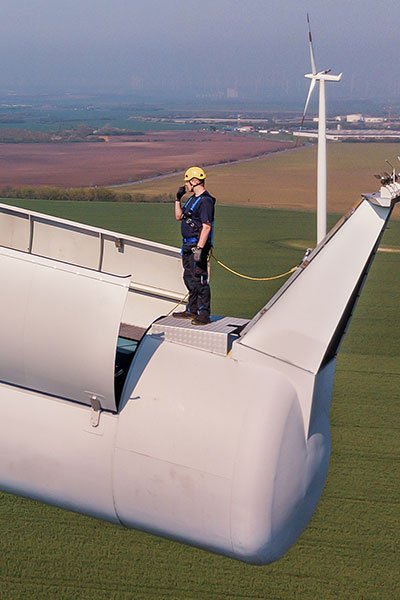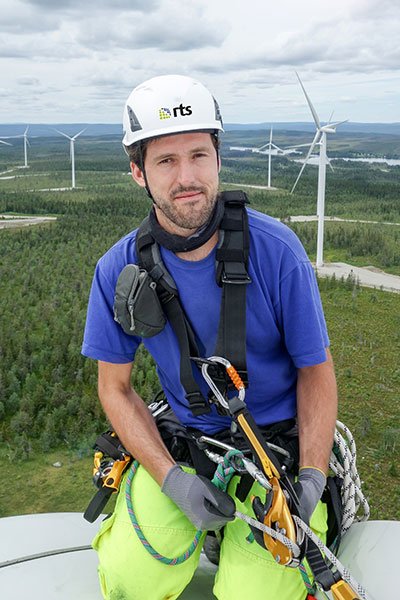 We offer career prospects in these areas:
Electrical
Mechanical
Fibre composites
Engineering
Commercial
Visit our job market to see all open positions at RTS Wind AG.
9. Company benefits

We offer our employees a pleasant working environment:
Headquarters in Germany:
The company fitness program "EGYM Wellpass"
Fresh fruit & vegetables and water and coffee
Modern offices in Bremen's Überseestadt district
All employees will receive an inflation bonus in 2023
In the wind farms:
The company fitness program "EGYM Wellpass"
Service vehicles in mint condition
First-class work equipment and work clothing
Performance bonuses (project-dependent)
On assembly accommodation in hotels in single rooms
All employees will receive an inflation bonus in 2023
And much more…
10. Commitment to a clean future

With RTS, you are actively involved in the implementation of the energy transition. Help shape the future of the earth and the next generations with your commitment.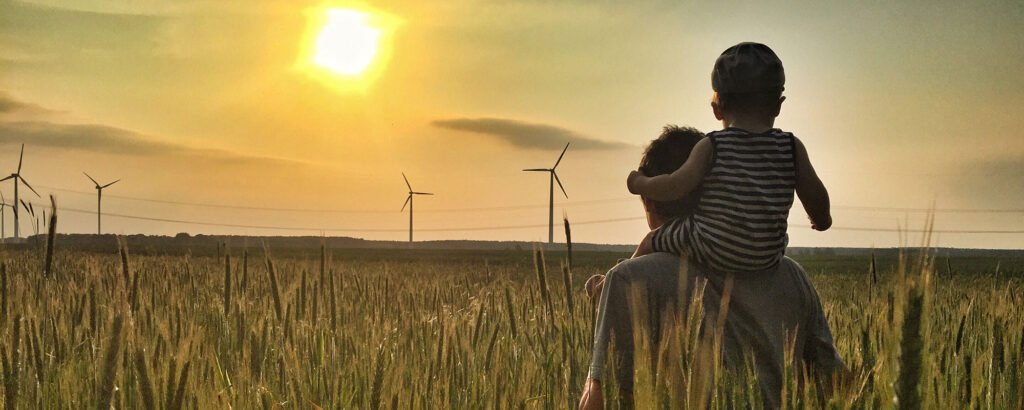 RTS maintains two bee colonies in Bremen's Überseestadt to support biodiversity
RTS uses electric cars wherever possible
RTS obtains environmentally friendly electricity
RTS Marketing dispenses with plastic products and has all printed matter printed on recycled paper
Want to know more about us? Click here to continue:
We will be happy to answer any further questions personally.