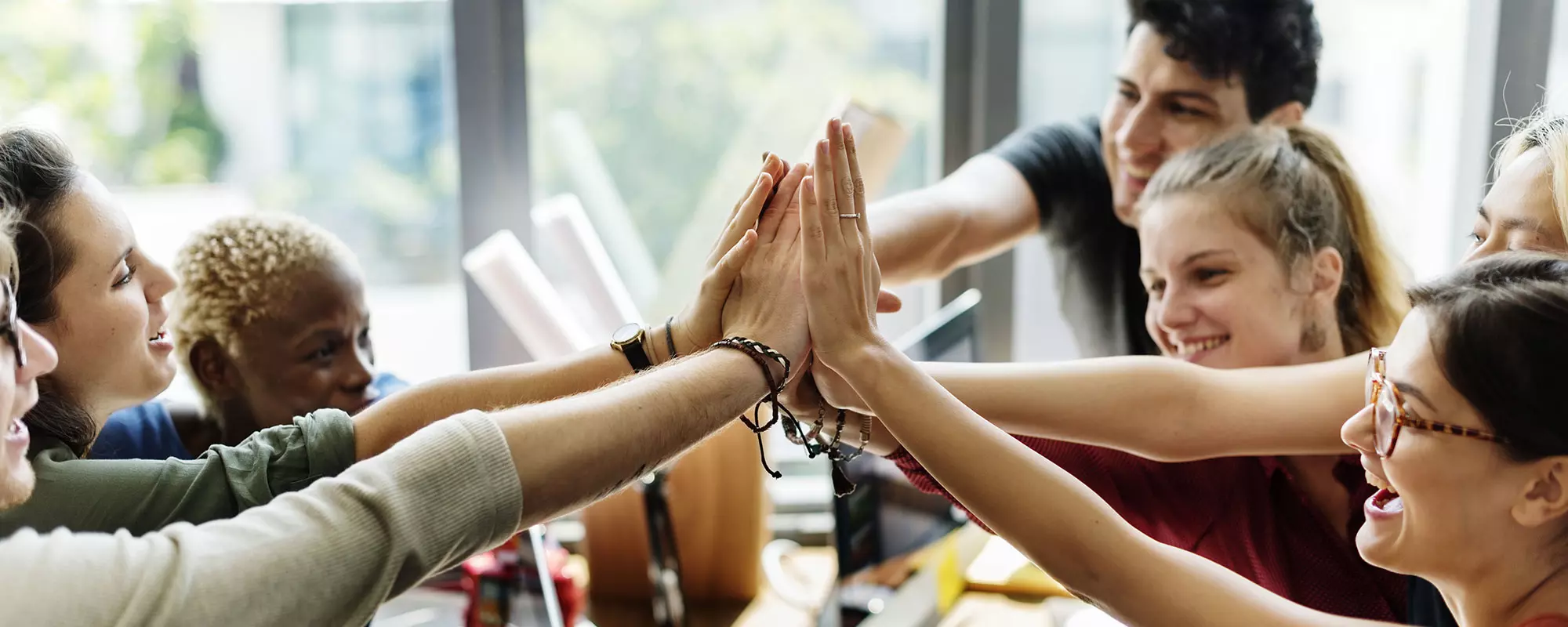 Apprenticeship
Start your career with us at the RTS Wind AG headquarters with a commercial apprenticeship or dual studies
Apprenticeships in wind energy
The occupational field in renewable energies continues to grow, and there are now a large number of jobs and training areas. It is an innovative, modern and dynamic industry. If you work in it, you are also doing something for a clean future.
It is no wonder that the industry offers very popular career paths. Apprenticeships in wind energy are also future-proof professions. The energy turnaround is in full swing and has made wind power a promising career…
The RTS Wind AG training program
Training at the RTS Wind AG headquarters is well organised. Our apprentices go through different departments of the company during their training period and can thus best find out which area suits them best. Every 3-6 months there is a change, which is controlled by trainer Kristin Schmidt.
In addition, there are overarching tasks, such as representing the reception desk at lunchtime, various general services and independent projects. Every month there is a trainee meeting with the trainer to discuss common issues. Vocational school is twice a week and one day of that our trainees still come to the company. There is the possibility to do an internship abroad. Our goal is to take on our trainees after graduation – if possible.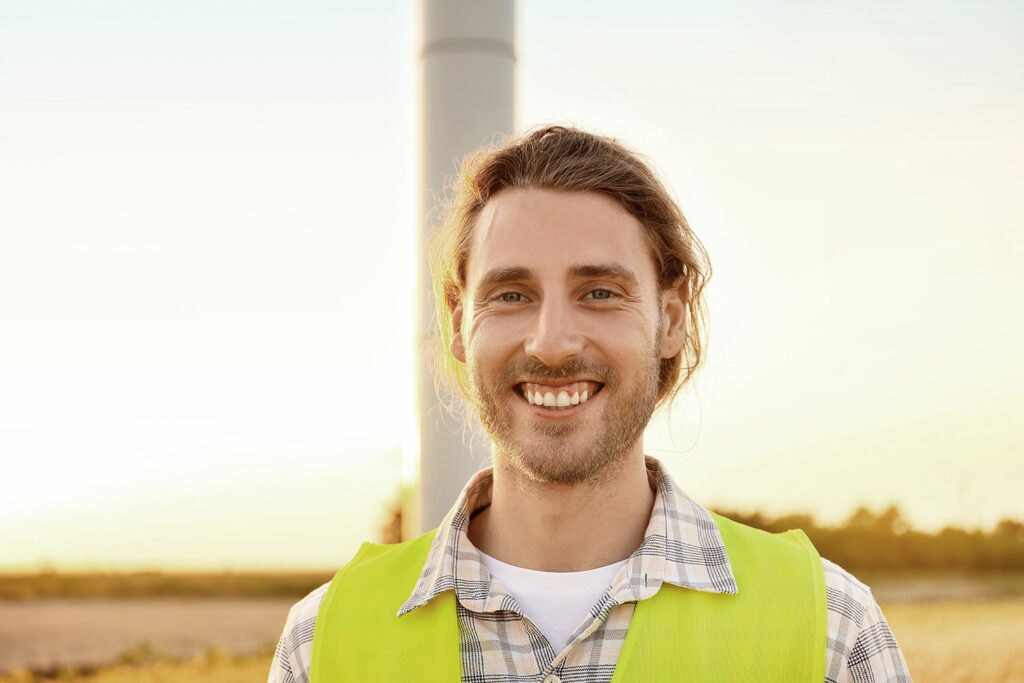 Every year, new commercial apprenticeships start at our headquarters in Bremen:
Personnel Service Clerk (m/f/d)
We are happy to recieve your application!
if you are good with people/teams
if you are organized and reliable
if you dont mind speaking English
if you are very communicative
Warehouse Clerk (m/f/d)
– this position is occupied –
if you have a hands-on mentality
if you are very tidy and well structured
if you are interested in tools and safety equipment and vehicles
Office Management Assistant (m/f/d)
We are happy to recieve your application!
if you like to work with documents
if you are very organized
if you enjoy maintaining lists
if you want to know about payroll accounting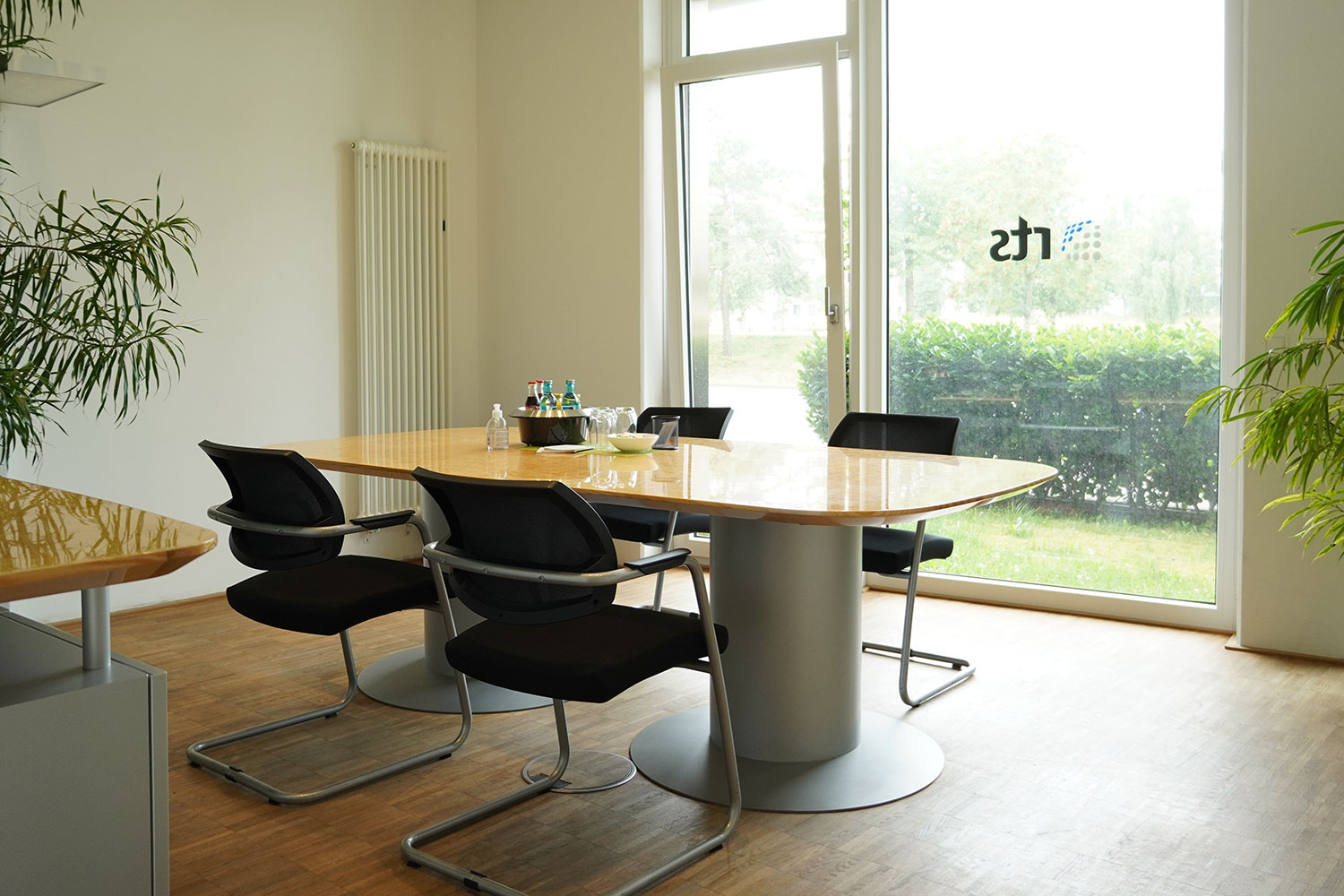 Welcome at the RTS Wind AG – Apply if you like to become part of our team
Opportunities for training – wind energy as a career field
Wind energy offers a broad spectrum of jobs that vary greatly in their content and tasks. They range from technicians to office workers and engineers.
Many professions are trained, but some jobs also require a degree – such as planning engineers or experts. However, graduates of an apprenticeship are especially in demand for job planning, employee support and administration.
Wind energy training at RTS
Our apprenticeships also all revolve around the exciting topic of wind energy. Every year, new commercial apprenticeships start at our headquarters in Bremen. There are various opportunities to work in wind energy.
We offer places for the following professions:
Office Management Assistant (m/f/d)
Personnel Service Clerk (m/f/d)
Warehouse Clerk (m/f/d)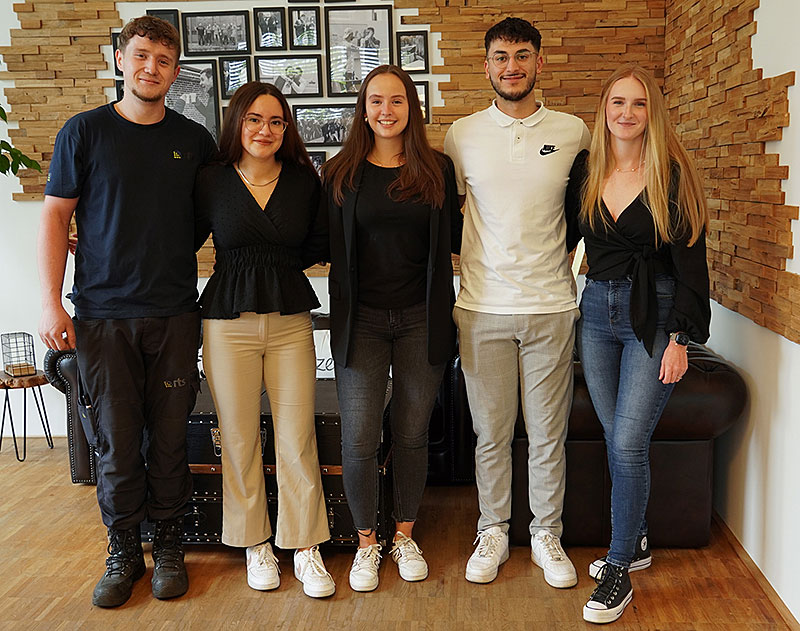 Our trainee team 2023
Office Management Assistant (m/f/d)
This profession is a versatile activity that is needed in almost every industry. Basically, office management clerks take on organisational tasks in the company. This can also be very company-specific, as is the case with training concerning wind energy at RTS. Meanwhile, each trainee chooses a thematic focus such as human resources, purchasing & logistics or marketing. Overall, office management assistants form one of the pivotal points of the entire organisation of a company.
Typical tasks include: working on the telephone and computer, master data management and payroll accounting for employees, planning business trips, bookkeeping, purchasing, invoicing and more. But direct contact with customers when communicating complaints, praise or change requests is also part of the trainees' learning content.
Personnel Service Clerk (m/f/d)
This is still a young and highly sought-after profession. Graduates are also referred to as "recruiters" or "personnel managers". The focus of the profession is on finding employees, which is becoming increasingly important in times of a shortage of skilled workers. In the wind energy sector, it is also an important, promising training with a lot of development potential.
The tasks are: Searching for candidates with certain qualifications, determining the requirements for applicants, screening applications, conducting interviews and hiring employees. In addition, tasks in the area of controlling and the management of employees in the field are part of the personnel officer's duties. They are also responsible for customer service and assignment planning together with the client. In the end, they are responsible for matching suitable personnel with customer needs. This profession requires strong communication skills, organisational talent and a knack for dealing with people and working in a team.
Warehouse Clerk (m/f/d)
In this profession, work is done more behind the scenes, but nevertheless a crucial part of the regular business of the company is contributed. Managing material, tools and equipment is the daily bread here. During the two-year apprenticeship, apprentices help to put everything together, maintain it, send it to the teams, track deliveries digitally and more. Our teams need to be equipped – promptly and reliably. This requires organisational skills, a cool head at all times and a high level of concentration.
The safety of the employees in the wind farms is a priority, as they often work at heights of over 100 metres. Accordingly, it is a very responsible and varied profession. The special thing about it is that trainees do not have to choose between office work and physical work. Both are necessary when working as a warehouse clerk. Those who are interested in the commercial part have the opportunity to extend their training and become a "warehouse logistics specialist". In this additional apprenticeship year, trainees deepen their knowledge in the field of warehousing and logistics.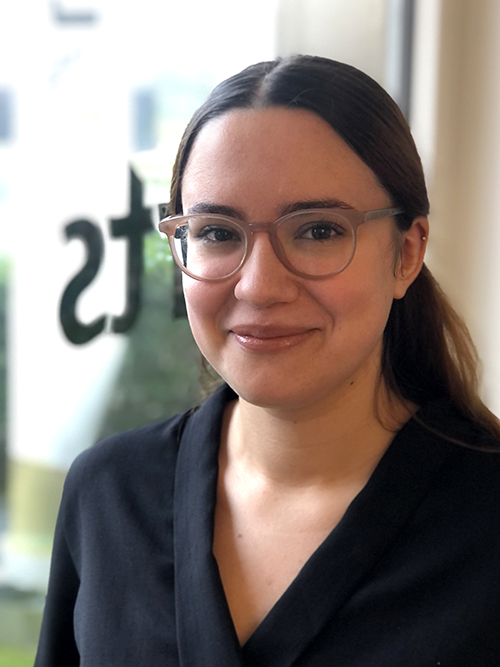 "I am Alexa and have been working at RTS Wind AG since January 2022. Even at the job interview, I sensed the relaxed atmosphere, which has lasted until today. Sure, sometimes things get heated, but you still support each other where you can. As a trainee, you are seen and if you perform well, this is also recognised. That is very important to me personally. This year, for example, I was allowed to go to the wind energy fair in Hamburg and do a three-week internship in Spain. It never gets boring here! You never know what tomorrow may bring. Thanks to RTS Wind AG, I have developed both personally and in terms of my work. At the beginning of the training, I was still quite disorganised and reserved. Now I can work much more independently and I don't have the feeling that I am only assigned to the "small stuff", but am also given responsibility for many important tasks. Here you see each other as equals. And that's what RTS Wind is all about in my eyes!"

– Alexa, Trainee Personnel Service Clerk
"Due to a company change, I came to RTS Wind AG and was able to continue my apprenticeship here. Thanks to very open communication, modern structures and very diverse areas of responsibility, I was able to successfully complete my training and am now an integral part of RTS Wind AG."

– Julian, former Trainee Personnel Service Clerk
"My name is Hanna and I have been working at RTS Wind AG since February 2023. After starting my training as an office management assistant in another company, I was warmly welcomed by the RTS team in the middle of the 2nd year of my apprenticeship. My main focus in the apprenticeship is "Marketing and Sales" as well as "Public Relations and Event Management". For this reason, I am currently in the marketing department and am learning a lot about our social media accounts, our advertising campaigns and the planning of our trade fair presence. At RTS Wind AG, you are quickly given important tasks that come with a lot of responsibility. This in particular makes me feel well supported, valued and perfectly prepared for my future professional life."

– Hanna, Office Management Assistant
Requirements for training in wind energy
To gain a foothold in a profession related to wind turbines, it is important to be interested in the energy transition. Renewable energies are on the rise and anyone who wants to work with them should be prepared to deal with the topic intensively. At RTS, it is also necessary not to be afraid of communicating in English. In general, a certain organisational skill is also necessary for commercial professions.
What other prerequisites trainees should have for the various professions depends on the specific activities. In addition, they should generally enjoy working with people for training as personnel service clerks and office management clerks. For both apprenticeships in wind energy, it is essential to have good communication skills and to be sociable.
As a recruiter, it is also essential to have negotiating skills and empathy. For warehouse specialists, it is also important to have the ability to keep track of things and to work in a concentrated and reliable manner. The most important thing is to be able to work with your own hands, but you should not shy away from office work either.
The school-leaving qualification required also depends on the exact training at Wind Energy. A warehouse specialist needs at least a good secondary school leaving certificate. For personnel service clerks or prospective clerks for office management, on the other hand, we require a subject-related university entrance qualification or equivalent.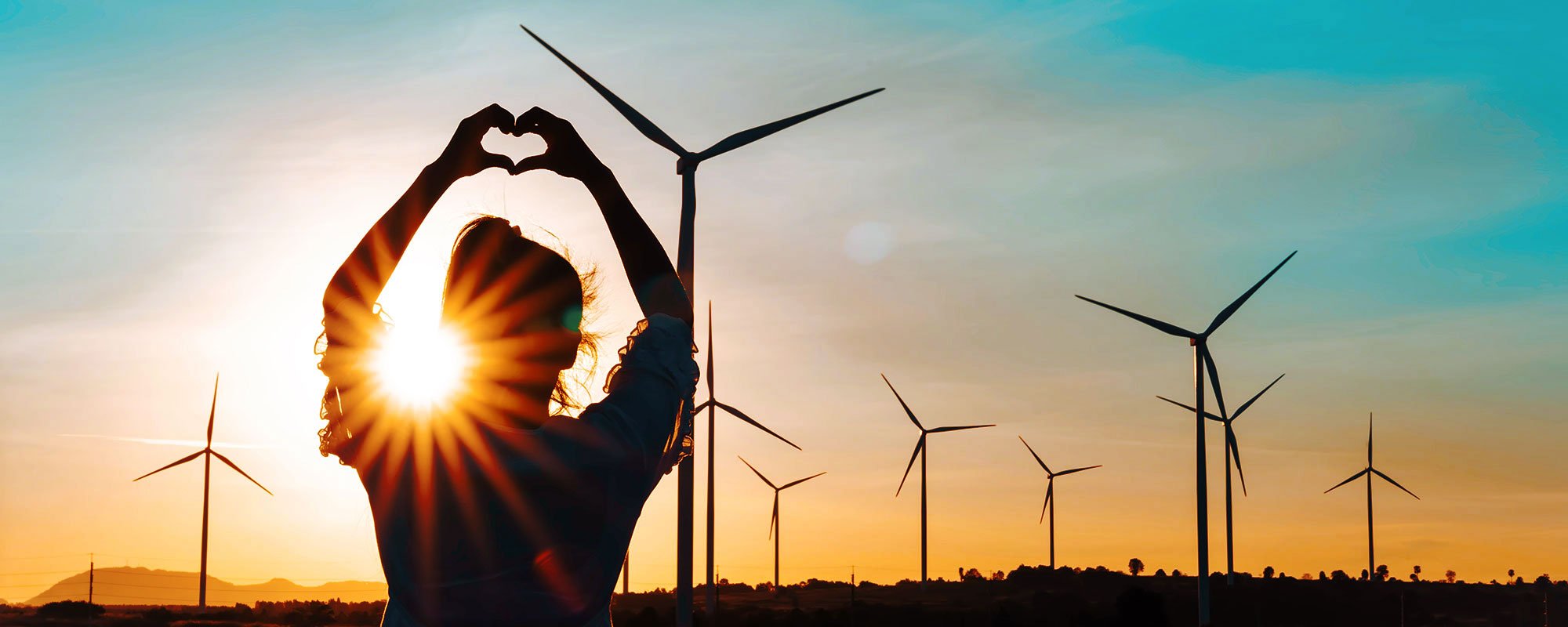 Course of training in the field of wind energy
As an apprentice with us, you will pass through our various departments and thus all areas of wind energy within three years. It forms the centre, but it is always illuminated from different angles as a result. The departments at our headquarters are:
Purchasing
Marketing
Administration
Recruiting
Wind Energy Departments
While the trainees are introduced to all specialist areas by our experienced training officers, they also learn to work independently in the trainee team. You can put the knowledge you have gained into practice by means of special, overarching trainee projects. You will be responsible for carrying out and implementing these projects. These include, for example, representing the reception desk during the lunch break, a registered mail service and distributing the company fruit at the head office. Of course, the training manager is always there to support you.
Training in wind energy at RTS Wind AG
For many, the start of an apprenticeship is the beginning of their professional life – and the excitement is often correspondingly great. To make it easier for our apprentices and to simplify their start, we organise an apprentice kick-off every year: practically a day of getting to know each other. Here, the trainees can get to know each other and our trainers in advance. They receive important information about the training as well as about the company. Once a month, the trainees meet regularly with the training manager to discuss common topics, projects and plans.
Our trainer Kristin Schmidt will teach you everything you need to know together with several colleagues who have a training licence. Regular feedback sessions help you to get the most out of your apprenticeship years.
Would you like to do an apprenticeship at RTS Wind AG? If you are interested, please send your application to jobs@rts-wind.de for the attention of Ms Kristin Schmidt. If you have any questions, please contact our application hotline. Our recruiters on the application hotline take incoming calls on 0421/696800-33 from 8 am to 4 pm. They always have an open ear for your concerns.
Our educational officer
Kristin Schmidt (Marketing) started working for RTS in 2013. She coordinates the training programmes at RTS Wind AG in addition to her own marketing unit. She is supported by several colleagues in the specialist departments who also have an educational training certificate.
If you are interested in an apprenticeship at RTS Wind AG, please send your application to:
E-mail: jobs@rts-wind.de
For the attention of Ms Kristin Schmidt
Please enclose
a current curriculum vitae
a letter of motivation
Your last school report
Do you still have questions?
Then please feel free to contact our application hotline
at the following telephone number:
0421 / 696 800 – 33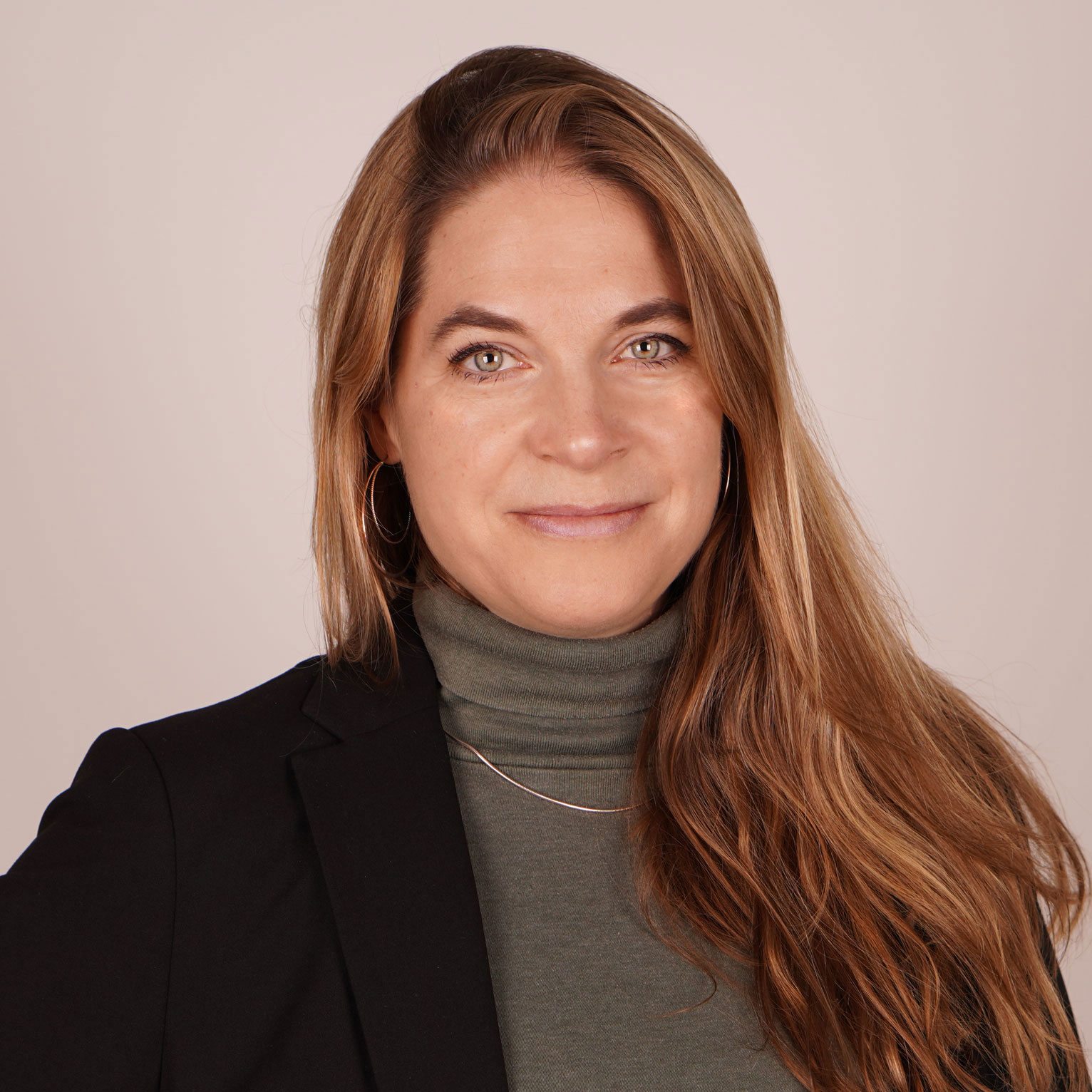 News from the field of job trainings and apprenticeships
New job training offer:

In our central warehouse in Bremen, we start a new training program for warehouse specialists in August 2023.
Since 2020, we have set up our central warehouse in Bremen's Überseestadt on the area of the historic Hag Quartier. This is where our service teams and their service vehicles are equipped for operations in the wind farms.
In addition, our stock of safety equipment is stored here, as well as our rotor blade work platforms and other technical equipment. The warehouse is managed by Marc Blum, who has also been a registered instructor for the storage area at RTS Wind AG since the beginning of 2023.
In 2023, we start our cooperation with the Bremen University of Applied Sciences within the framework of a dual study program.
Bremen University of Applied Sciences (Hoschule Bremen) offers a business studies program with a focus on human resources management. From 1 October, a dual student will begin her studies there through RTS Wind AG. We have concluded a cooperation agreement with the university especially for this purpose. We are very much looking forward to this cooperation, which will certainly benefit all sides.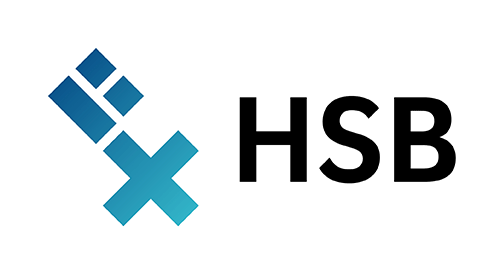 Would you like to learn more about RTS? Then look further here …
We would be happy to answer any queries you may have.