Offshore Coordinator
The coordination and monitoring of deliveries and inventory on offshore platforms are essential for their operation. You ensure that there is sufficient equipment in good condition and take care of supplies.
As an Offshore Coordinator, you are responsible for ensuring that the platform is always adequately supplied and that everything is in good condition.
Tasks based on areas of deployment as an Offshore Coordinator
As an Offshore Coordinator, you are always in demand, but the work is organized in "turns" of 14 days each. This means that you spend 14 days on the platform and then have 14 days off at home. During your time on the platform, you ensure that everything runs smoothly and take care of the onboard inventory. You document and coordinate all incoming deliveries, control and manage the inventory. Various factors come into play in these tasks. Additionally, there may be occasions when you are needed for various deck-related work and operations.
Offshore Coordinator – Handling Cargo
Offshore wind platforms require daily tasks related to cargo and materials. Your role is to manage everything from deck operations to cargo documentation. You plan the cargo on board and oversee the logistics processes. This includes handling hazardous goods, which you prepare properly and professionally. You also maintain packing lists and import cargo manifests into the system. Your responsibility is to ensure that everything necessary is available in sufficient quantities and that all processes function smoothly.
Offshore Coordinator – Managing the Warehouse
In addition to incoming and outgoing cargo, you are responsible for managing the onboard inventory. This includes all items onboard, including hazardous materials that require special organization. It also involves maintaining all storage facilities, regularly inspecting them, and handling the loading and unloading of items.
Organizing waste treatment, waste separation, and providing instructions to specialized personnel are also part of the job's legal requirements. Additionally, you are responsible for conducting regular inventories to assess and replenish the current stock as needed. All equipment components must always meet the regulations and requirements, including the safety equipment for service technicians. Therefore, you carry a significant responsibility.
---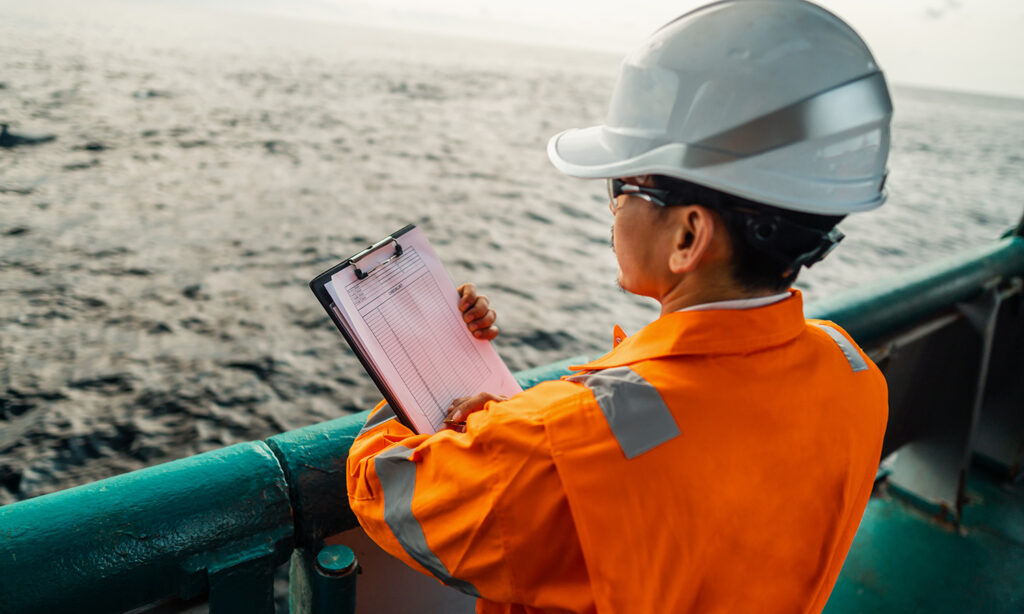 Career Path
To become an Offshore Coordinator, there are two pathways: through vocational training or a university degree. Often, job postings accept both qualifications, so you are not limited to one option. If you choose vocational training, it should be in logistics, freight forwarding, industry, or trade. For a university degree, fields such as business administration or industrial engineering are suitable. However, it is also possible to make a career switch with sufficient professional experience.
Current job offers
No suitable job offer found? No problem, just apply to us anyway!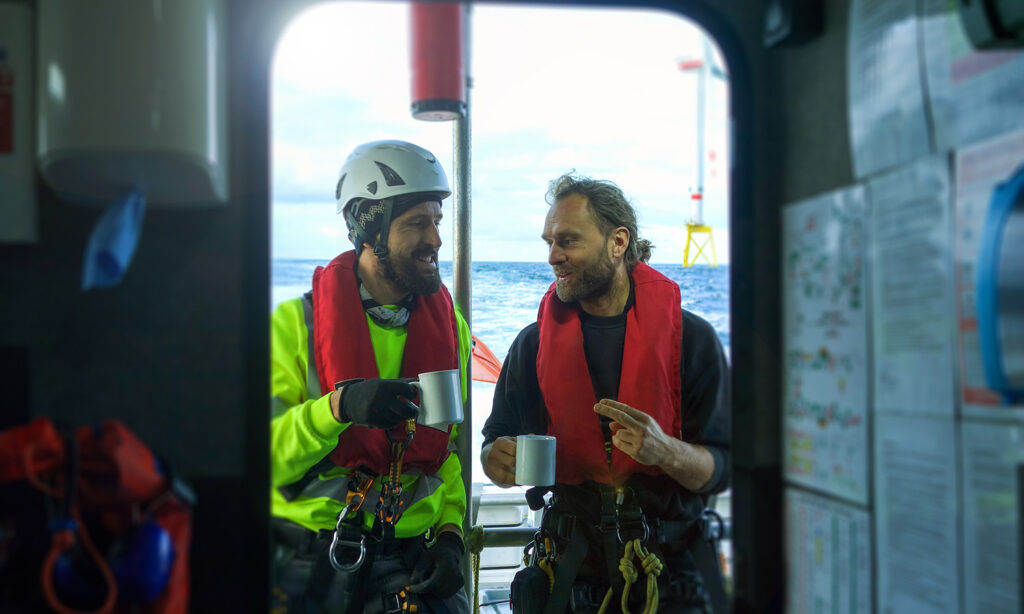 Requirements and Prerequisites
To succeed as an Offshore Coordinator in the wind energy industry, certain requirements must be met. Existing knowledge in logistics, such as waste management, is often desired. It is also important to be familiar with applicable regulations, laws, and ISO requirements in the field. You should be proficient in logistics software and have good computer skills, typically acquired during prior vocational training. In an internationally operating company, proficiency in English is also relevant for effective communication.
In addition to these professional requirements, there are certain personal attributes needed. This includes the ability to work independently and simultaneously manage multiple processes. You must be able to maintain focus for extended periods to ensure no details are overlooked. You should possess the ability to assess the current situation, sort deliveries, and coordinate everything effectively. This requires a high level of organizational talent and coordination skills. Furthermore, it is important to work reliably under pressure and in stressful situations since many processes on the platform depend on you and your actions.
Your role as an Offshore Coordinator takes place on offshore platforms, which requires two essential qualities: being seaworthy and being able to cope with separation from friends and family. Not having the opportunity to see loved ones for two weeks straight can be challenging. You must assess whether this is manageable for you.
Future Prospects for Offshore Coordinators
The energy transition is in full swing, and wind power serves as a stable foundation. The entire renewable energy industry is experiencing continuous growth, creating more and more job opportunities. While onshore wind farms play a larger role, the offshore contribution should not be underestimated. To ensure smooth operations, skilled Offshore Coordinators who handle logistics processes are essential. Therefore, job prospects are promising, as there is a demand for qualified personnel. The rapidly expanding industry always needs well-trained and competent individuals.
To advance in your career as an Offshore Coordinator, two key skills are particularly important: self-responsibility and organizational skills. The role requires a high degree of independent work without supervision. This means that decisions must be made quickly and autonomously. Ideally, you can maintain an overview of the current situation on the platform. Many other team members rely on you to fulfil your tasks. To accomplish this seamlessly, you should be able to organize yourself and prioritize tasks without neglecting any aspect.
FAQs about Offshore Coordinators
What is the salary for an Offshore Coordinator?
It is not possible to provide a generalized salary figure due to various factors. The salary of an Offshore Coordinator depends on factors such as work experience, specific vocational training or education, and the size of the company.
What education serves as a foundation for becoming an Offshore Coordinator?
To pursue a career as an Offshore Coordinator, vocational training is the simplest path. Suitable training options include warehouse logistics, warehouse specialists, or any commercial apprenticeships. Alternatively, a university degree in fields such as supply chain management or logistics is also relevant.