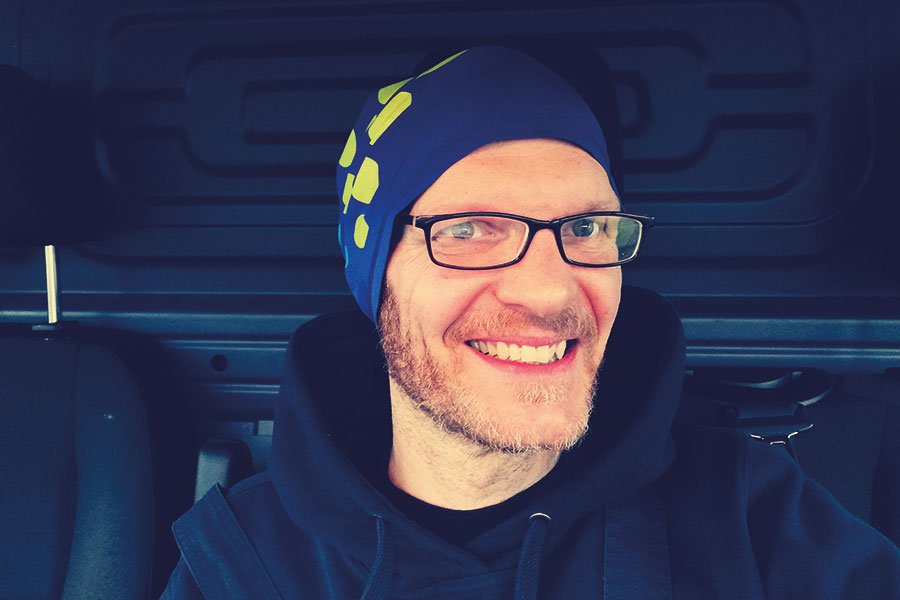 Christian has been with RTS since 2011. This means that the trained mechanic has experienced almost the entire development of RTS "live". Kristin from marketing met him for a coffee to find out what he has experienced during this time.
How did you get started in wind energy?
I started with the training to become a wind turbine service technician onshore/offshore in Bremerhaven at BFW. The training was extensive and exciting, especially the training on fire fighting, helicopter crash and rescue in the water, which we did in Elsfleth at the Maritime Competence Centre. The fire situation was simulated very real with smoke development, darkness and everything that goes with it. Even the evacuation from the helicopter, which really went under water in a swimming pool, with swell, lightning and thunder, felt very real. (you can find a film about offshore training on our YouTube channel)

After the training, I was assigned to start at RTS in the rotor blade service in the East Frisia area.
Did you stay there?
No, I was only in rotor blade service for a few weeks, after which I installed ENERCON wind turbines and then
went into grid connection. I worked with turbine types E82 to E126. The E-126 (ENERCON's largest wind turbine) was a real experience, the nacelle at the top was as big as a two-storey house and all the components were just huge. The largest transportable crane in Europe was used to install it, which was quite impressive!
I did a little detour into tower construction and technical management (monitoring) of wind farms, then my assignments in service & maintenance started. I was in several projects with different customers. Until then, I had always worked in temporary employment. RTS was also a pure temporary employment agency until 2013.
With the establishment of the works contract departments, I then joined Stefan Wolf (Service Department Manager) in a service technician team and have since been deployed all over Germany around our service stations. We have wind turbines under contract for whose fixed maintenance cycle we are responsible.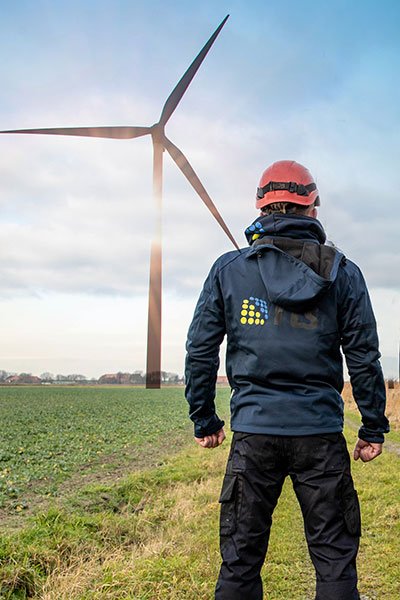 Have you never been offshore?
Offshore was never my thing. I know it's very popular, but I always preferred to work onshore.
You've certainly experienced quite a lot, haven't you?
Definitely! I've travelled a lot in Germany, Belgium and the Netherlands and got to know many different companies in the industry. I have colleagues from all over the world, which I also like, especially when you sit together after work.
The weather is always a big topic. Sure, we are exposed to the weather, every day. In winter, we have to deal with snow and ice and low temperatures. The wind at the top of the turbines is a different story than down on the ground. You can really freeze there. In summer, the nacelles at the top heat up to 40 degrees. Every move becomes a challenge. On top of that, we always have to keep a 100 % eye on safety at work. At a height of over 100 metres, any mistake or carelessness can have fatal consequences.
You are compensated by the magnificent views. Sunrises and sunsets, weather phenomena, light moods, views of mountains, lakes and the sea … you never get tired of it. Once we drove up the outside of the tower in the fog with visibility below 5 metres. You practically drove into nothing, just fog everywhere. It was a bizarre situation.
10 years of RTS, that's something! What else can you think of?
I still really enjoy working in wind energy. I am glad that I was able to experience the beginnings of the energy turnaround in Germany and the development of RTS Wind AG right from the start. Despite all the "turbulence" that comes with the dynamic topic of wind energy, I have always had a nice team, both in the office and among the technicians, and friendly superiors at RTS.
Christian: "I say thank you for 10 years of RTS!"
I am glad we have you in the team and that we found the time for this interview!
– Kristin Schmidt, Marketing
You want to know more about us? Click here to continue:
We would be happy to answer any queries you may have.