Head of Unit Torsten Hartmann and coordinator Sebastian Kuhnke report on the latest developments of their department Onshore Projects in wind energy.
The "Onshore Projects" department, formerly the "Construction" department, has undergone an enormous transformation in the last five years: Seven years ago, it was set up to construct onshore wind turbines on behalf of our customers on a contract basis. Unfortunately, political developments have put a spanner in the works of this plan. Hardly any turbines were built, and the order situation became worse and worse. This was by no means a reason for department manager Torsten Hartmann to give up. Together with his team, Torsten Hartmann completely changed the direction of the department and used the competence of the team to become a "fire department" for our customers in the wind industry. If, for example, certain parts need to be replaced on the turbine, an update needs to be made or lighting needs to be retrofitted (BNK), our customers are happy to approach the department.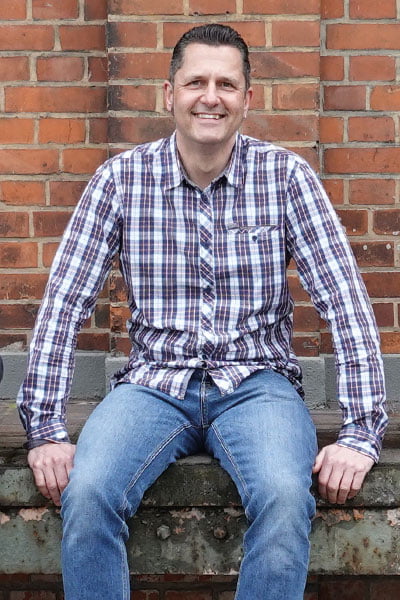 "Our competence lies in the fact that we can understand, organize and carry out a wide variety of projects. Plant construction is like playing "Lego" for adults: a job that is essentially always the same. Today, we have highly specialized teams that become more and more qualified as the projects change. The variety makes our teams much more satisfied in their job and gives them a long-term perspective. For our customers, these teams are becoming more and more interesting and the demand is constantly growing."
– Torsten Hartmann, Department Manager Onshore
Sebastian Kuhnke
Sebastian started in 2014 with the construction of ENERCON wind turbines. RTS was in the process of moving away from pure temporary employment and additionally entering the project business. In May 2015, Torsten Hartmann and Sebastian Kuhnke both had their start in the Brunsbüttel project: Sebastian as an assembler after a short RTS-break and Torsten Hartmann as the new department manager of the project department "Construction". In the next few years, many joint projects followed: in turbine construction, in concrete tower refurbishment and in wind turbine service. Sebastian became team leader in 2018 and gained a lot of experience over the years in organizing and implementing a wide variety of projects related to wind energy and in coordinating teams. It is precisely this experience that makes him a valuable link between the construction site and the office today.
From assembler to technical coordinator
As the number of projects increased over time, it became more and more important to have experienced employees with us who are familiar with both the technical work in the projects and the coordination of the work, tool planning and testing, and route planning. This is exactly what the technical coordinator has been doing for some time now, working both in the office and in planning as well as out on the job sites.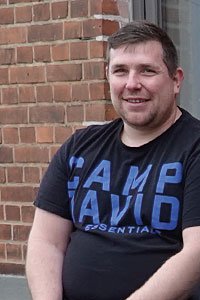 "This unit only works where the team also works!"
– Sebastian Kuhnke, Coordinator Onshore
Employees wanted!
Over the years, the department has repeatedly won new projects, built up new teams and can well imagine operating abroad in the future. That is why the department is always looking for new employees. Feel free to contact us, if you are interested!
You want to know more about us? Click here to continue:
We would be happy to answer any queries you may have.