Every year, our commercial trainees organize an introductory day for the newcomers at the Bremen headquarters of RTS, the so-called "Kick-Off 2021".
A bit of nervousness and uncertainty, but also anticipation: that's how you usually feel before starting something new. This is how it feels every year for the young people who start their commercial apprenticeship with us in Bremen.
RTS Wind AG apprenticeship start 2021
In order to give our new trainees a good start into their working life, we organize a trainee kick-off every year to get to know each other better among the trainees – as well as with our training manager – at the beginning of the training and to get important information about the training and about our company.
Above all, however, we want our new trainees to feel comfortable and we want to take away any nervousness and insecurities they may still have with this very day. This year, the trainee kick-off also took place in July.
Our trainee and future HR Specialist Chiara reports of the day
The day started with: Getting to know RTS Wind AG
The day began with a short presentation about the company and the important framework conditions for training (such as working hours, vocational school or trainee obligations). Thus, we trainees from the 2nd and 3rd year of apprenticeship could also report on our experiences and answer open questions.
This was followed by a Kahoot quiz about RTS Wind AG and general areas of wind energy, which our trainee Patricia created for the day. Our trainees, as well as our training manager, played against each other and had to answer estimation questions such as "How many cars/transporters does RTS own?", or "For how many households does a 3 megawatt wind turbine produce electricity?
Of course, the focus was not on the correct result, but on giving the new trainees an understanding of the wind energy sector and our company through funny questions."
In between, there was a lot of talking with coffee and cookies, until it went on with the next game: Each person had to write down 5 things about themselves, and they could choose what they wanted, e.g. a hobby, a funny characteristic, or something else. Then the cards were shuffled and the person who started the game had to draw a card and read out loud what was written on it and guess who it matched. If it was guessed correctly, the person explained his sentence/word, if necessary, so that the others could get a better insight. And so you could get to know each other quite well.
2nd item of the day: A joint lunch
With pasta and burgers in the nearby restaurant "Die Feuerwache" we strengthened ourselves together for the last point of the day, which was still a surprise for the newcomers.
For the afternoon program, we said goodbye to our training manager and set off for Verden in the RTS e-car.
3rd item of the day: The climbing park
Arrived it went for all in the climbing park! With different degrees of difficulty and heights, everyone could prove their courage and, above all, they could support each other and finish the day together.
We are already looking forward to next year and wish the new trainees Anna and Natalja a great start into their apprenticeship!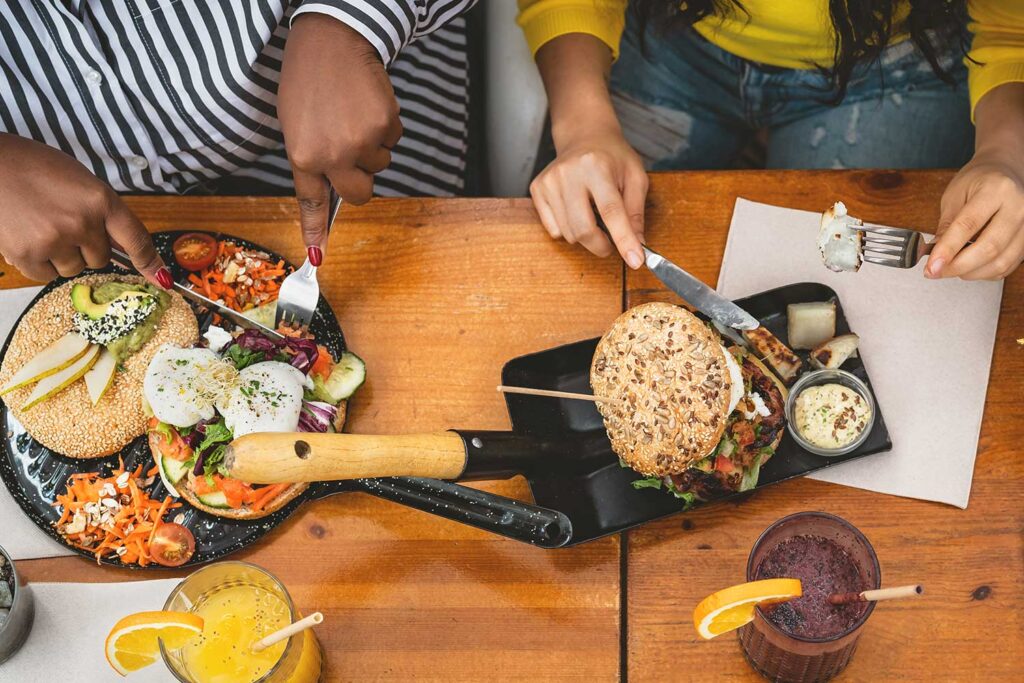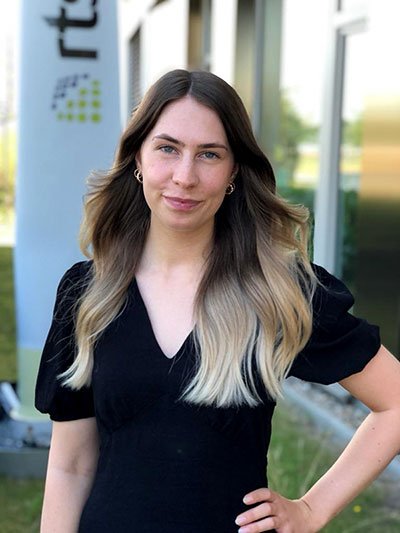 My conclusion
For me, it was the second kick off. I still remember how excited I was at the start of the apprenticeship. However, this excitement was immediately taken away from me on that day. I received a very warm welcome from everyone and it was a very nice day and start to my training. I think it was even more interesting to be on the other side this year and to plan the kick-off together with Patricia for our new trainees.
Click here to learn more about our training programm:
We would be happy to answer any queries you may have.