As a job-entry into wind energy, training providers often put the finishing touches to the training of newcomers to the profession as service technicians for wind turbines or fitters for the construction of wind farms. Trained specialists are usually considered for this, e.g. electronics technicians, mechanics, industrial climbers and comparable professions. However, career changers who are looking for a new career can also gain a foothold in the wind energy industry. We explain what is possible.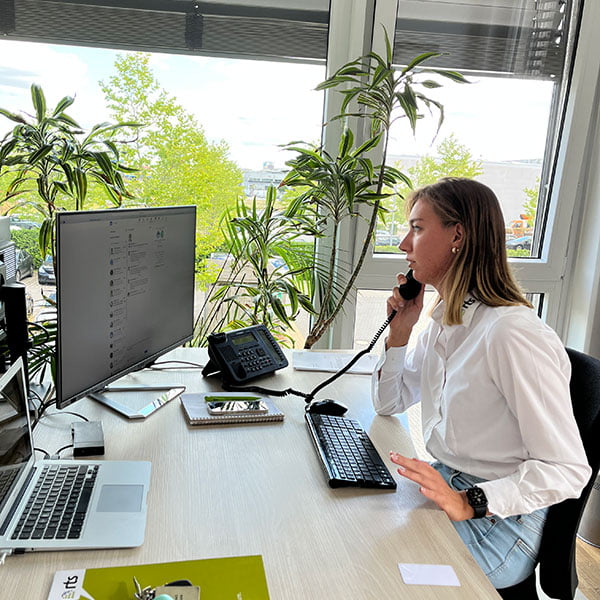 "Becoming" is not an arrival, a "finished state" or a finish line that one crosses at some point. Rather, "becoming" is a process of continuous self-development.
It is precisely this forward movement that is often ensured in the wind energy sector by training providers who add a further qualification "on top" of the completed craft training and thus make it possible to enter the wind energy sector.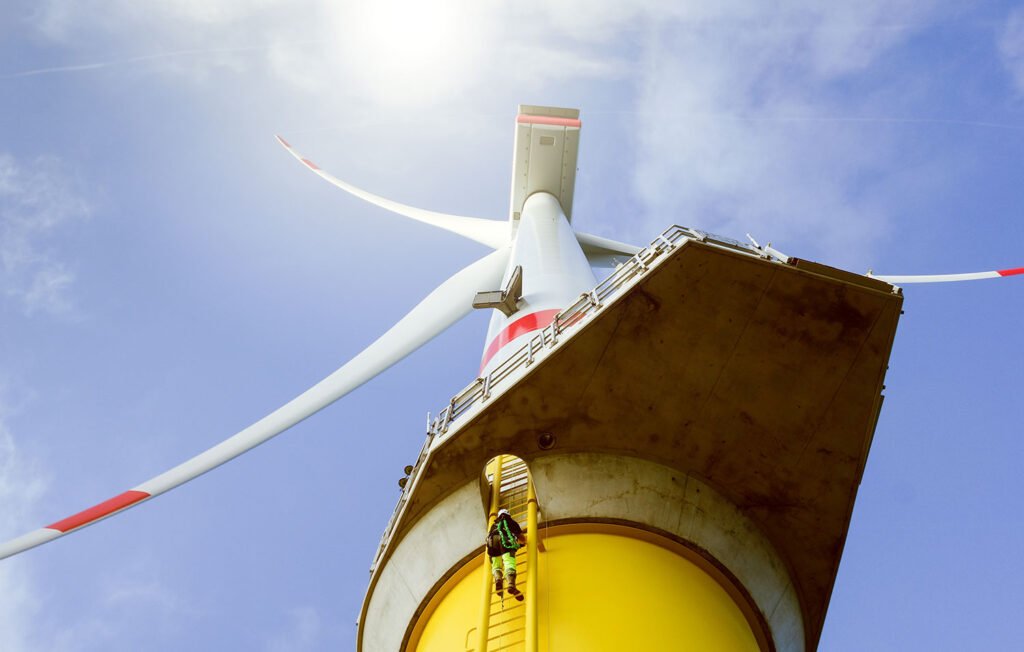 RTS Wind AG cooperates with a number of educational institutions and training centres spread throughout Europe. For example, the Berufsfortbildungswerk Bremerhaven (bfw). It offers a wide range of courses, including in the field of electrics and mechanics: This holds interesting opportunities for people in vocational reorientation.
What trainings are offered as a job-entry into wind energy?
The courses offered are AZAV-certified and can therefore be financed by external cost units such as the German Bundesagentur für Arbeit or the Vocational Training Service of the German Berufsförderungsdienst der Bundeswehr offers two important training opportunities for the wind industry, especially with the two qualifications "Specialist for the construction of onshore/offshore wind turbines" and "Service technician (HKW) for wind turbines, onshore/offshore".
While the assembly specialists are trained in the correct use of hydraulic tools, the basics of electrical engineering and ladder systems and prepared to work on the assembly of wind turbines, the prospective service technicians receive fundamental knowledge to be able to carry out repair, maintenance and overhaul work. This includes, among other things, the modules Mechanical Engineering I-III, business basics, but of course also technical communication and legal basics in wind energy..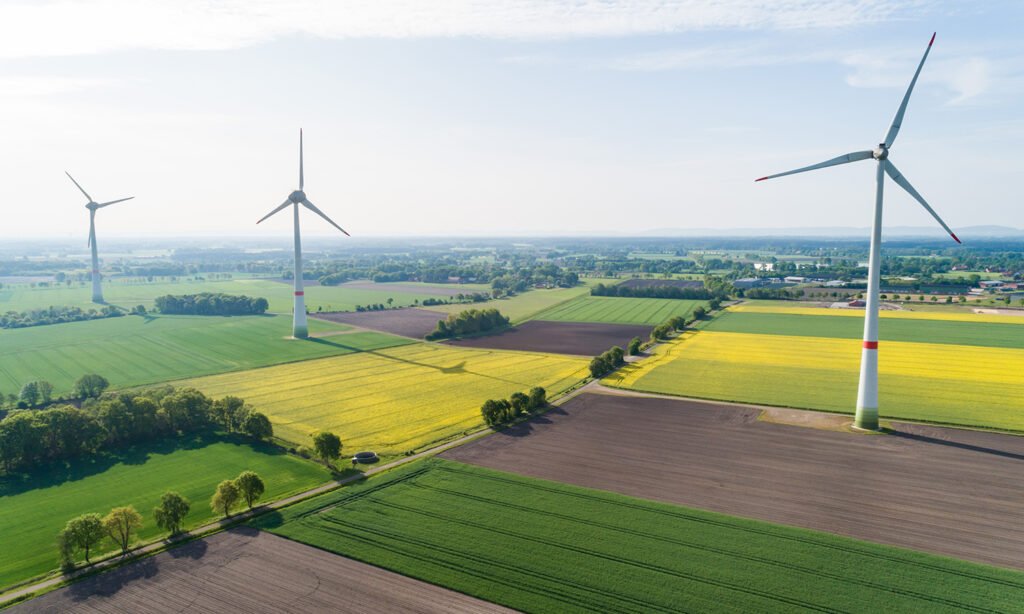 Also worth mentioning is the training with regard to occupational safety: the safety training courses according to GWO standards, which are essential for working on wind turbines, are also covered.
The service technicians also receive a chamber certificate upon graduation, making them a valuable member of the applicant pool in the wind industry. Because it is not only the participants themselves who benefit from training programmes offered by educational institutions; companies operating in the wind energy sector are also pleased to have qualified, well-trained personnel at a time when there is a shortage of skilled workers. 
What does an …
Servicetechnician (m/f/d)
As a service technician, you are on the road at wind farms on land and at sea. You work independently on wind turbines and document the work steps. In small teams, you carry out regular maintenance and servicing work, similar to a car inspection. In the event of a malfunction, you repair the wind turbines and may have to find the fault first. The work requires aptitude for heights, physical fitness and willingness to travel (readiness for assembly).
---
Electrician (m/f/d)
You carry out electrical service and maintenance work on the wind turbines, e.g. on the transformer switchgear, the generator systems, the blade angle, the rectifier. You are responsible for troubleshooting and carefully documenting your work. You work with direct and alternating currents, as well as low and medium voltages. You travel throughout Europe and can work both on land and at sea. It is recommended that you complete the advanced qualification "Service technician for wind turbines", but it is not a prerequisite. The work requires aptitude for heights, physical fitness and willingness to travel (readiness for assembly).
Warehouse Clerk (m/f/d)
As a warehouse clerk in the wind energy sector, you equip the fitters and service technician teams for their assignments in the wind farms. This includes materials, components, safety equipment, tools, devices and much more. Your tasks include booking material movements in the inventory management system, packing goods professionally and loading and unloading transport units.
---
Mechanic (m/f/d)
Wind energy mechanics are mainly responsible for the mechanical work around wind turbines. The additional qualification "Service technician for wind turbines" is an advantage, but not a must. In general, you should not be afraid to work at heights and enjoy being "on the road" professionally.
Mechanical service and maintenance work on wind turbines (filter replacement, grease maintenance, screw connection checks, visual and pressure tests, etc.)
Troubleshooting and fault rectification
Documentation of the work carried out
… do in wind energy?
You want to know more about us? Click here to continue:
We would be happy to answer any queries you may have.