"Entry for electricians into wind energy is definitely worthwhile".
Stefan Wolf, Head of Operation & Maintenance
December 2019
Mr. Wolf, what makes joining your service & maintenance team as an electrician:in so attractive?
Our teams work on long-term service contracts. They are equipped to a very high quality with service vehicles in mint condition, first-class tools and are provided with their own PPE equipment and, of course, complete work clothing.
Is previous experience in wind energy required?
The job is perfect for mechanics and electricians who want to get into wind energy. The 2-month intensive training of our client is fully remunerated from the first day. After that, you are not yet a qualified service technician, but you are qualified to perform service and maintenance work on the required turbines.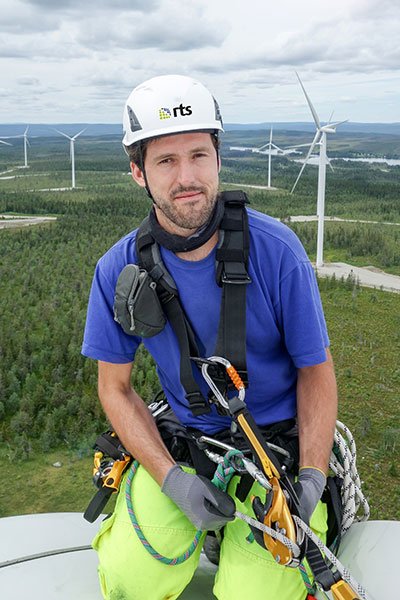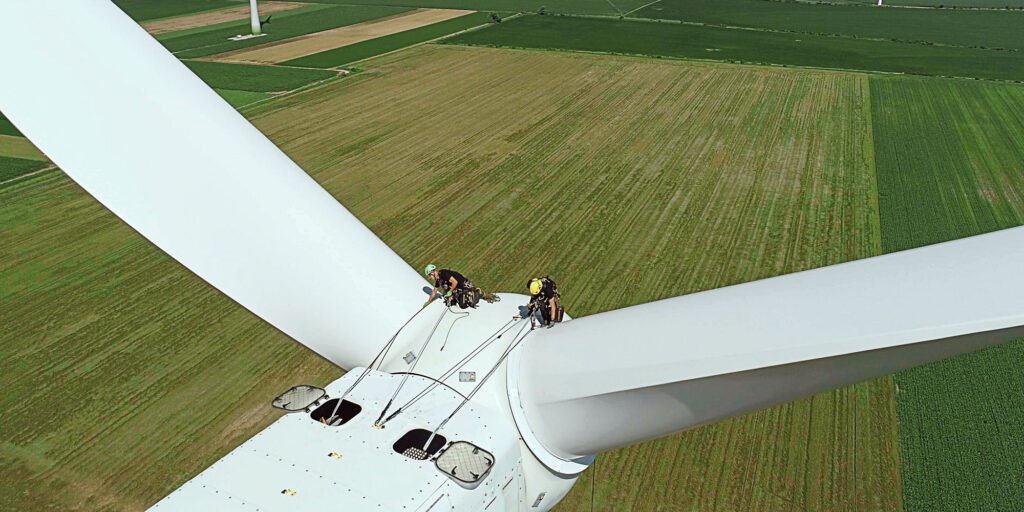 What are the advantages for the employees in your teams?
Our employees are on the road all over Germany. In order to be fit for the assignments, they sleep on the road in single rooms in hotels or guesthouses.
The arrival and departure is paid with a special allowance
Who would like to keep fit, can train with our company fitness program Wellpass Germany-wide in over 6500 gyms, go swimming or use Wellnessangebote
Pay is performance-based and increases gradually with experience
It feels good to be actively involved in the implementation of the energy transition
That all sounds good. Do you ever celebrate together?
We have a Christmas party every year where all the service and maintenance teams get together. This year we're going on a tour of the Elbe River from Hamburg with a medieval buffet.
Where can you find the current job offers at RTS Wind AG?
We always have our current job offers on our website.
However, since we are always looking for qualified electricians and mechanics, you are always welcome to send us a speculative application.
The email address for this is: bewerbung@rts-wind.de
Thank you very much Mr. Wolf for taking the time!
The Operation & Maintenance Department
To learn more about our department focusing on wind turbine service, follow the link or watch our movie. Here we accompany a service team on a typical work assignment at the wind farm.
You want to know more about us? Click here to continue:
We would be happy to answer any queries you may have.