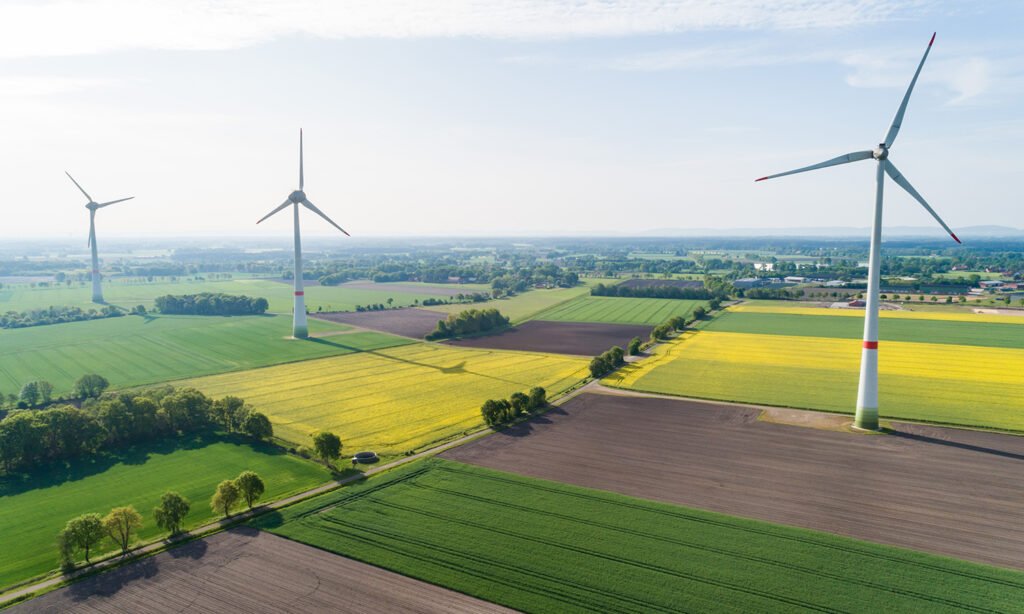 News from November 2018
There is good news to report from the Service & Maintenance department: After the department received the "ISP Award" (ISP = Independent Service Provider) at ENERCON in June 2018, the renowned wind turbine manufacturer once again confirms the quality of our work.
The quality audit
Within the quality management system according to DIN EN ISO 9001:2015, the service of the department was audited and evaluated by our customer ENERCON on 03.09.2018.
Evaluation criteria:
The quality of the service provided
The process safety/process flow
The test devices/equipment and its monitoring
The communication, reliability and competence in the department
The materials management
The compliance with legal and other requirements
A score of 96 was achieved, which relates to a degree of fulfillment of 96%. Consequently, RTS was classified as an A-supplier in the area of work contract service/maintenance.
The office team and the service teams are very pleased about this positive development and confirmation of their work.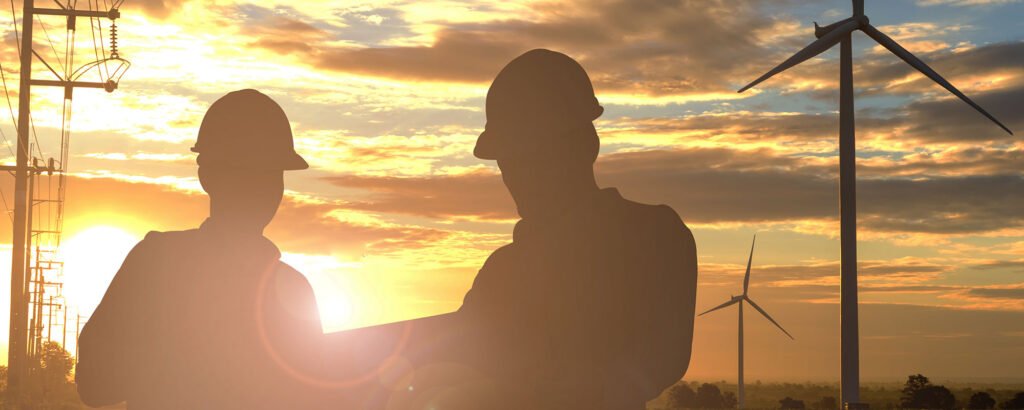 RTS has been working for ENERCON as an independent service provider since spring 2016.
When did RTS Wind Ag win the ISP Award in the area of service?
On June 6/7, 2018, we were invited by ENERCON to participate in the first official ISP Day. (ISP = Independent Service Provider). The event took place at ENERCON in Magdeburg.
A total of 13 companies were invited in the maintenance area, which are active as external service providers for the well-known wind turbine manufacturer.

Within the two days there were many interesting presentations about the development of the energy industry in general, but also the strategies and future plans of the company ENERCON were presented. In addition, one could participate in workshops with different topics.
The highlight and conclusion of the event was the presentation of the ISP Award 2018. To our great pleasure, we took 1st place here in the maintenance sector. The "Management ENERCON Service Center Germany" ceremoniously presented a cup and a certificate to RTS board member Ivo Lippe and to Stefan Wolf, who heads the Maintenance & Repair department at RTS.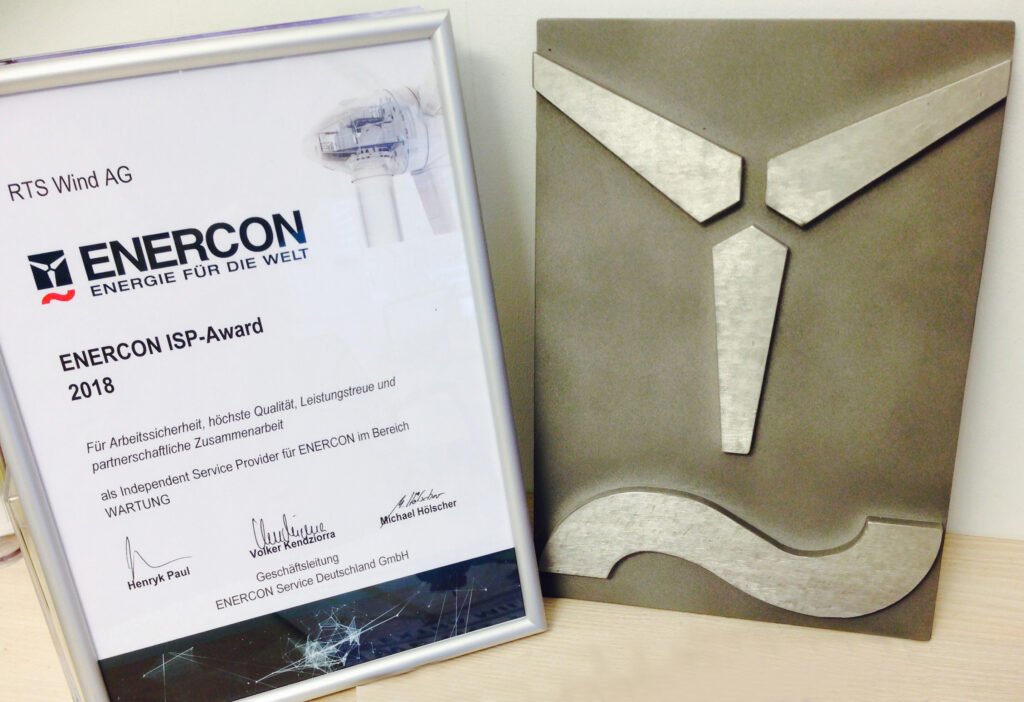 RTS has been working for ENERCON as an independent service provider since spring 2016. With several teams and service vehicles, we carry out maintenance work on the turbine types E-70 / E-82 / E-92 / E-101 and E-115 throughout Germany. A network of service bases serves as a base for the teams. In the second half of 2018, two new teams will follow, specializing in turbine types E-40 and E-66.
You want to know more about us? Click here to continue:
We would be happy to answer any queries you may have.